Krumville Bake Shop: Celiac Safe!
The Krumville Bake Shop was a complete surprise to find! I'm always looking for completely gluten free bakery options! Finding one is hard enough and to find a few is amazing!
Krumville is a completely dedicated gluten free kitchen, with the owner being Celiac herself! It's nice to know that fun fact. I feel like I like this place more because of it. I definitely trust them more that's for sure.
Their bakery is also completely online, with their baking facility in Brooklyn. It's a nice change from most of the gluten free bakeries being in Manhattan. If you are a local to Brooklyn you can get delivery or you can pick up your items. Too bad I can't physically go there, but I'll settle for getting my goodies at home.
So, needless to say I was excited to order from them, and receive my goodies in the mail!
Visit The Krumville Bake Shop site here.
Other Allergens
Along with being gluten free they have lots of options for dairy free baked goods, but they aren't vegan, and not a nut free facility.
My Order
2-Apple Ginger Muffin, 1-Olive Oil Focaccia Loaf, 2-Blueberry Apple Muffins, 2-Banana Walnut Muffin, 3-Double Chocolate Chip Cookies, 3-Cinnamon Spice Cookies
I was really pleased to discover how you weren't forced into an automatic quantity if you wanted items shipped to you. Some bakeries are requiring you to get 4 of whatever item you choose. I'm really glad that Krumville Bakery didn't do this because when I'm reviewing baked goods I'd hate to get stuck with a lot of items I didn't like.
Ya take a chance with each review ya know.
The cost of Krumville Bake Shop is very affordable. Being gluten free you tend to get used to the high prices. You don't like it, but you get used to it. Each item was between $3.50 and $4.00 except for the loaf of bread which was $8.50.
I was happy to see on their site that you can actually buy a loaf of bread. I really like that they have savory items on their menu. But you can even get cakes shipped to you if you want. They have really great options for shippable items!
It took me everything not to order a whole Lemon Bundt Cake!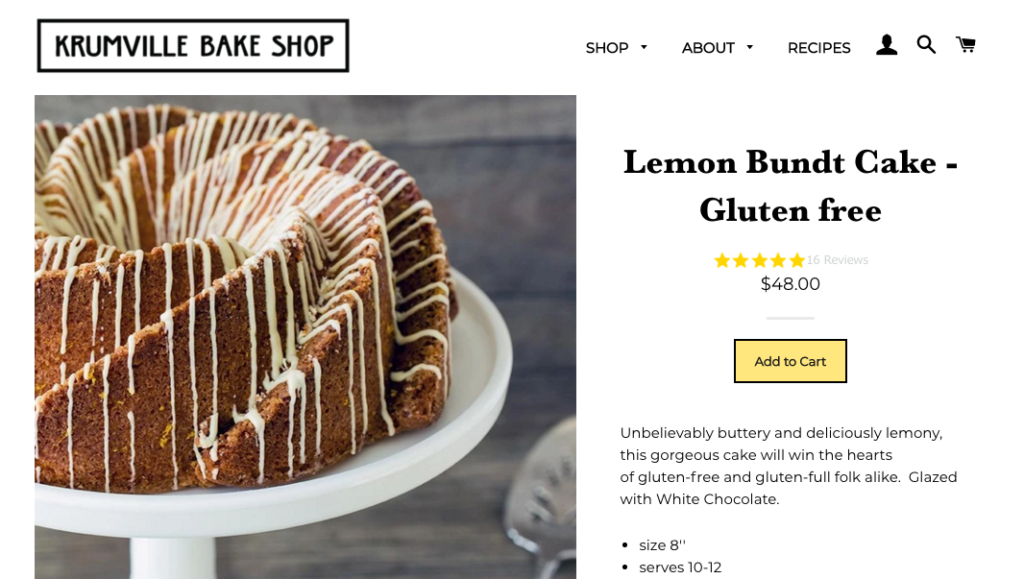 Shipping
I received my order as expected, when you submit your order you choose your shipping date and it turns out to be the arrival date as Krumville Bake Shop informs you when they confirm your order.
And it arrived exactly on that date!
I love when a company stays on brand and Krumville Bake Shop did not disappoint. As a business ya gotta at least put your logo on the box right?!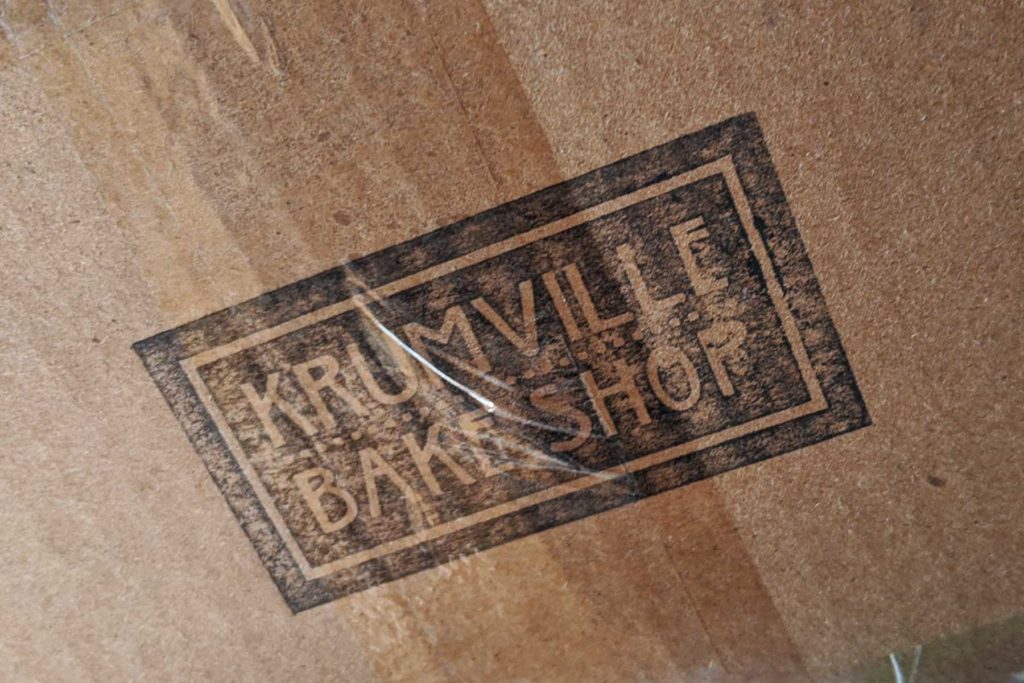 I liked how I got a thank you card with my order. 🙂 What can I say? I'm a sucker for those things. It just shows they appreciate their customers. And I appreciate that! Not everyone does this.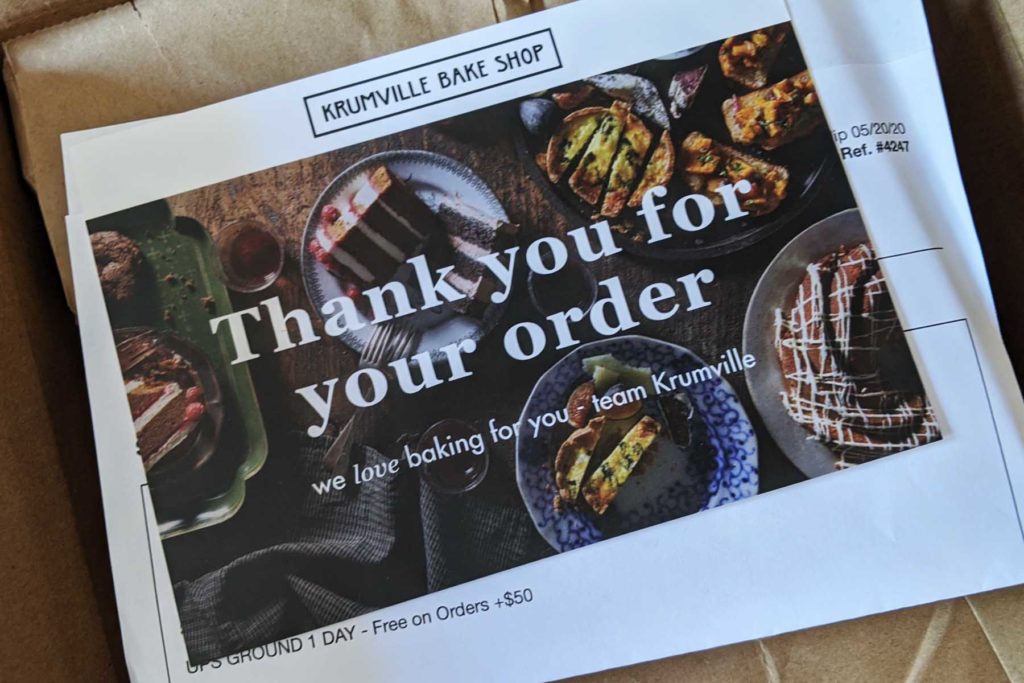 The box was packed nicely. Certain items packed in smaller boxes. Nicely organized. And I even got a nice black ribbon on one of the boxes. 😀
I really appreciated how every item was air tight sealed. It wasn't the average adhesive seal. Nothing was drying out during shipping!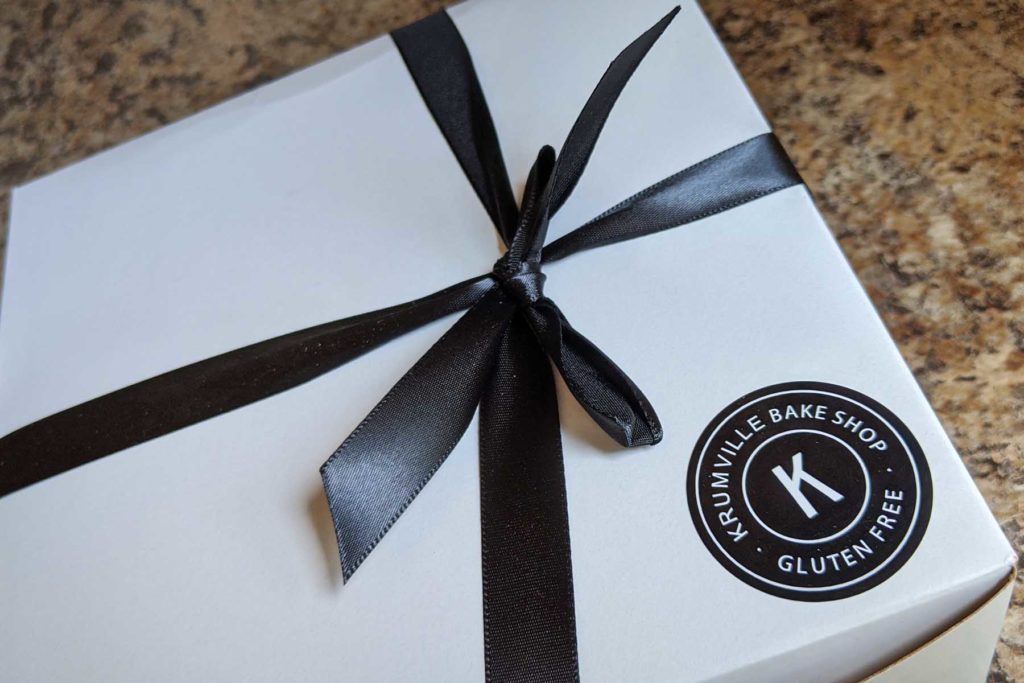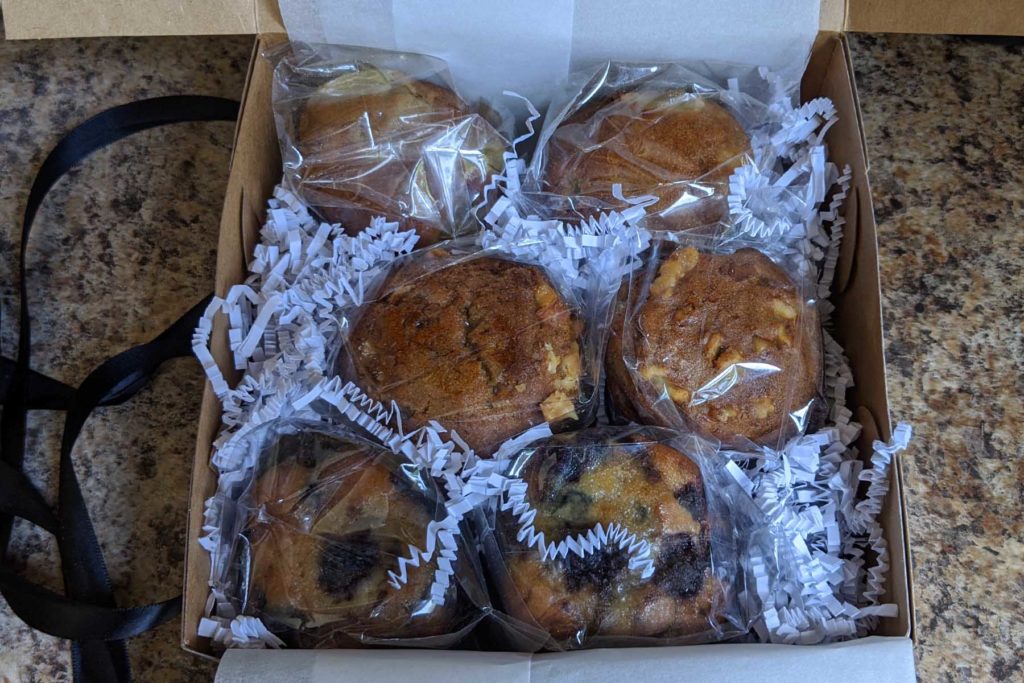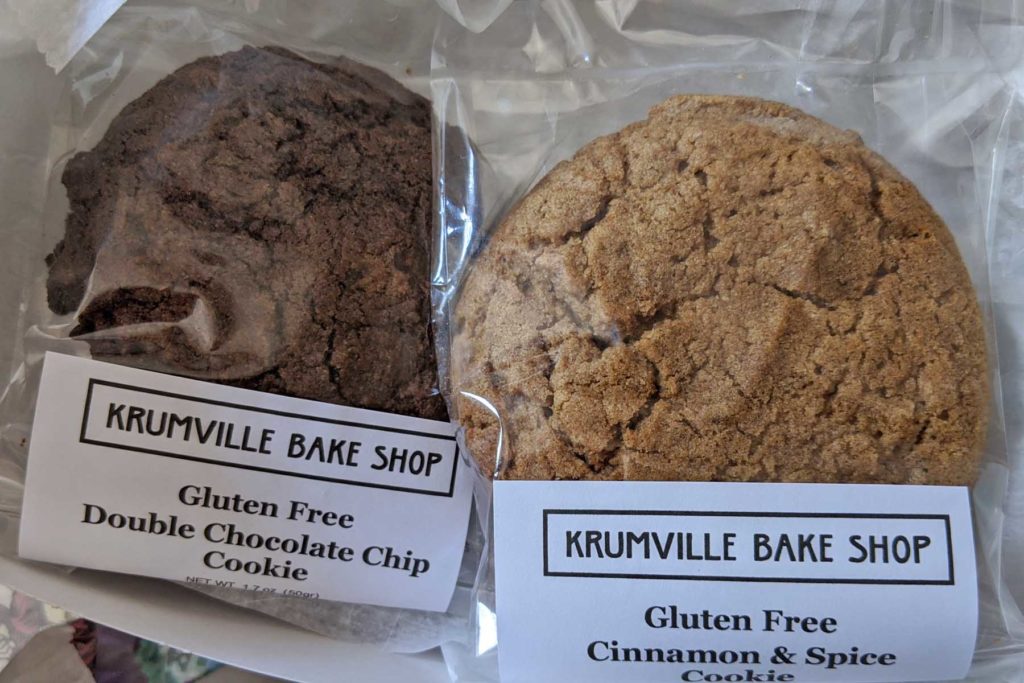 ---
Apple Ginger Muffin
I really liked this item. I felt at home with this muffin. You can tell they used fresh apple. It was really flavorful! The apple also provided just the right amount of moisture, and the ginger provided a nice flavor that pairs well with the apple. A lot of muffins like to rely on the sweetness to be a good muffin, but this one didn't.
Overall this was my favorite muffin out of the group. I could eat this everyday.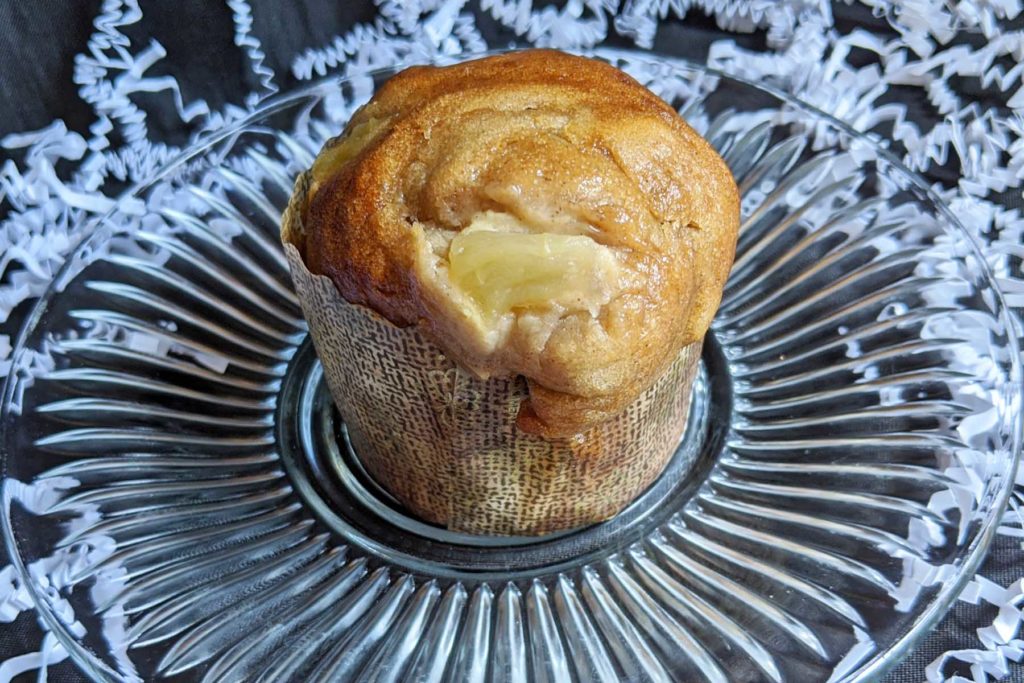 ---
Blueberry Apple Muffin
Now, this muffin wasn't nearly as good as the Apple Ginger Muffin unfortunately. I was kinda confused because there are no traces of apple anywhere. No chunks, or even flavor of it. Why is it called a Blueberry Apple Muffin? I'll never know.
It's not a horrible muffin. But I could tell they used frozen blueberries, or they've frozen their batter. One or the other.
From the outside the muffin looks really moist, but when you take a bite it was dry on the outside. This was really strange, at least I thought.
It wasn't the best muffin, but if I bought it on the way to work it would get the job done with a cup of coffee. Definitely not the worst gluten free muffin I've had.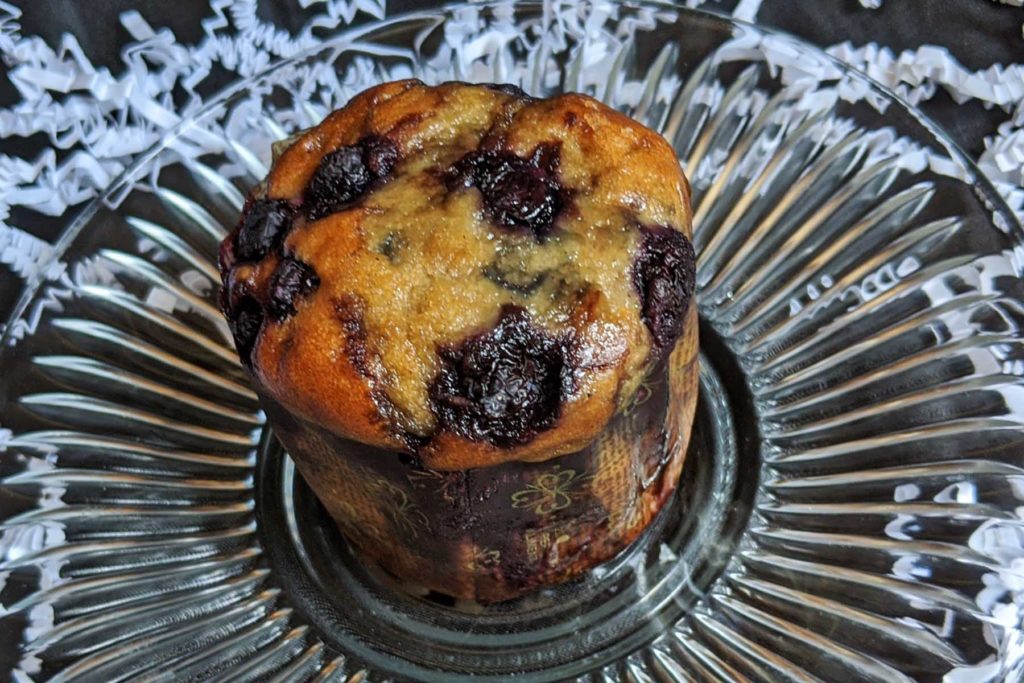 ---
Banana Walnut Muffin
I always look forward to banana bread, or a banana nut muffin! The taste was good. It wasn't overly sweet, but weirdly enough the banana flavor was too subtle. I was disappointed. I look forward to that robust, fulfilling banana flavor that banana baked goods have.
A lot of places that make gluten free baked goods use banana a lot, it's really good at mocking that gluten texture, and holds the item together better, but that wasn't the case here. These guys ended up being a lot more crumby than the other muffins.
But again it's not a bad muffin at all, I've just had better muffins.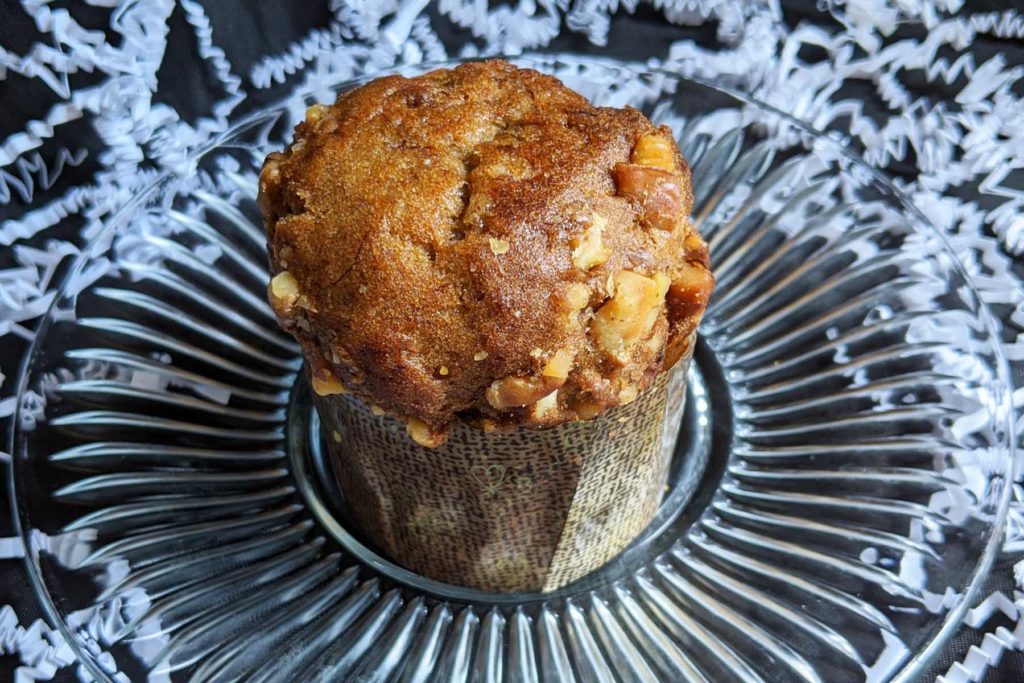 ---
Olive Oil Focaccia Loaf
This was some tasty bread. No complaints for this one at all. I made some toast, and then used it for garlic bread at dinner. I was very happy with it. It tasted good, was nice and airy. There was no overwhelming flavor, but I'd say it's a good standard bread that rides on the smaller side.
I'm used to slicing it where the bread ends up being in pretty small servings, but if I cut it the long way I could have made at least two sandwiches out of it. But it doesn't replace a regular gluten free loaf of bread. This is more of an added bonus for your meals.
I'm really glad they have this as an option.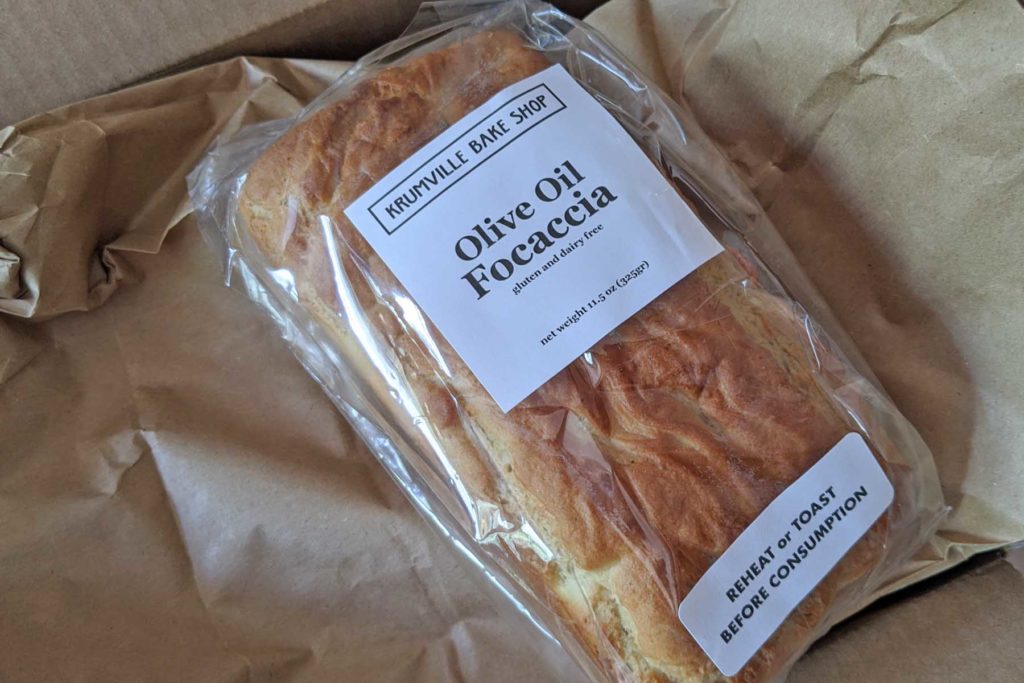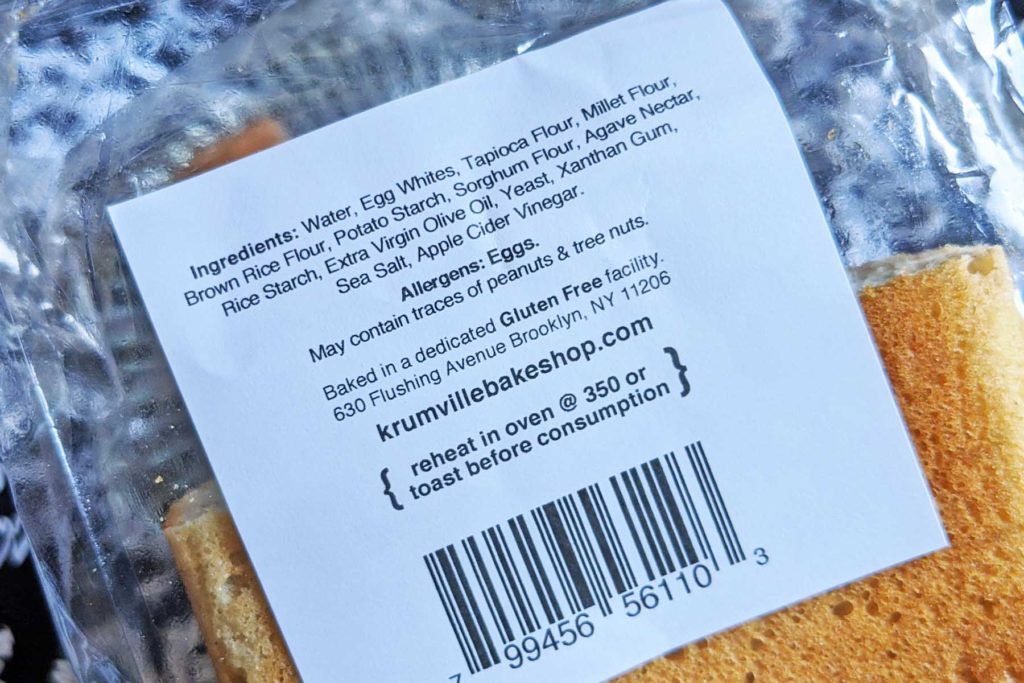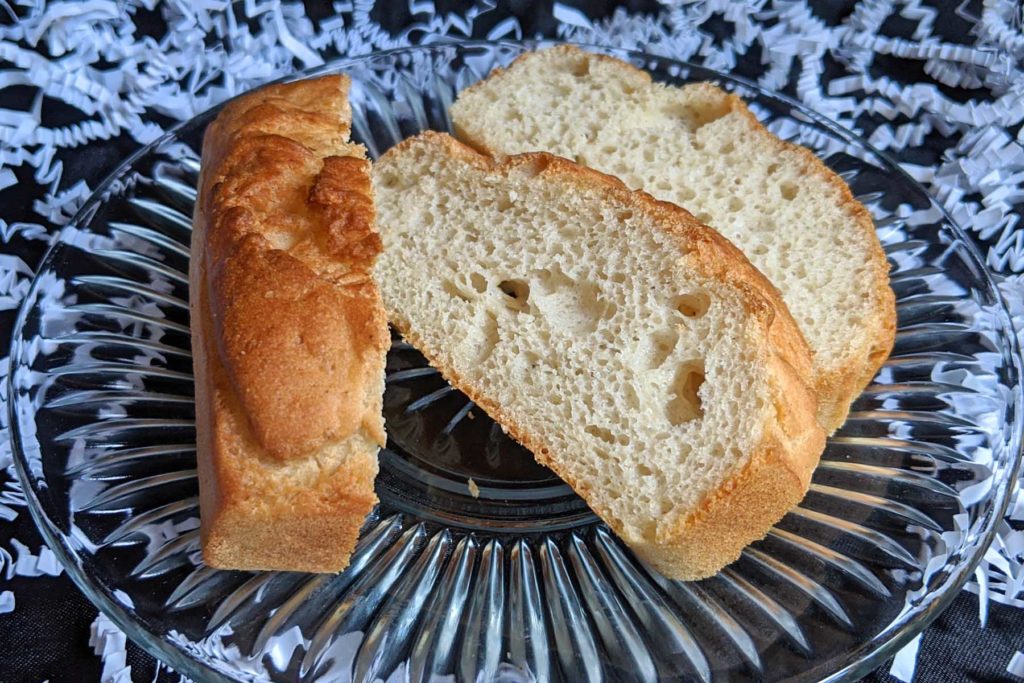 ---
Double Chocolate Chip Cookies
I looooved this cookie. First of all I liked the portion. It wasn't a giant cookie, and I commend that because I just want a regular sized cookie. Why do cookies have to be giant?! No need for that. I don't need a super sized cookie.
The taste was amazing, a nice, rich, deep chocolate flavor. Definitely fulfills the chocolate craving. You only need one! You bet I was happy to have a few of these frozen for later.
Eating it was very satisfying, nice and chewy, almost fudgey! I swear it really boarders on being a brownie.
You can't go wrong with these cookies. If you are a chocolate fan. Order these cookies, and order them now!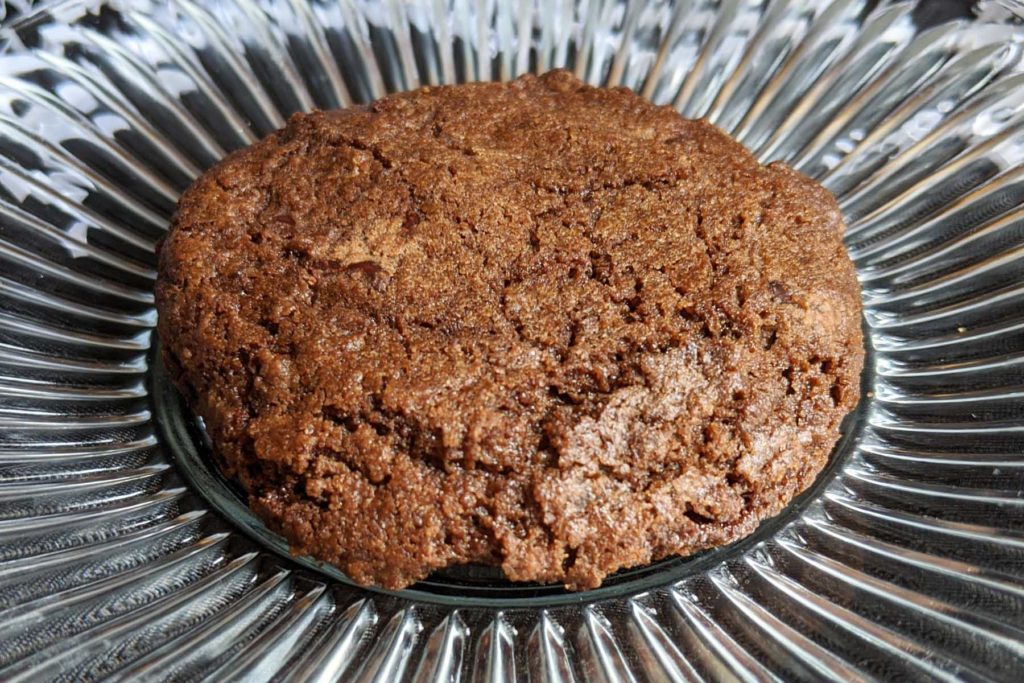 ---
Cinnamon Ginger Cookies
These smelled soooooo great! I was obsessed with the smell of these. My husband helps me taste test and he said this cookie really surprised him.  He didn't expect to like this cookie at all, but it ended up being his favorite item! This is Krumville Bake Shop's spin on a Dutch shortbread biscuit called "Speculaas." I am so glad they make this!
This followed the great trend of the Double Chocolate Chip Cookie with it being nice and chewy. This was such a nice flavorful cookie. Great texture, didn't fall apart. The Krumville Bake Shop really knows how to do cookies right!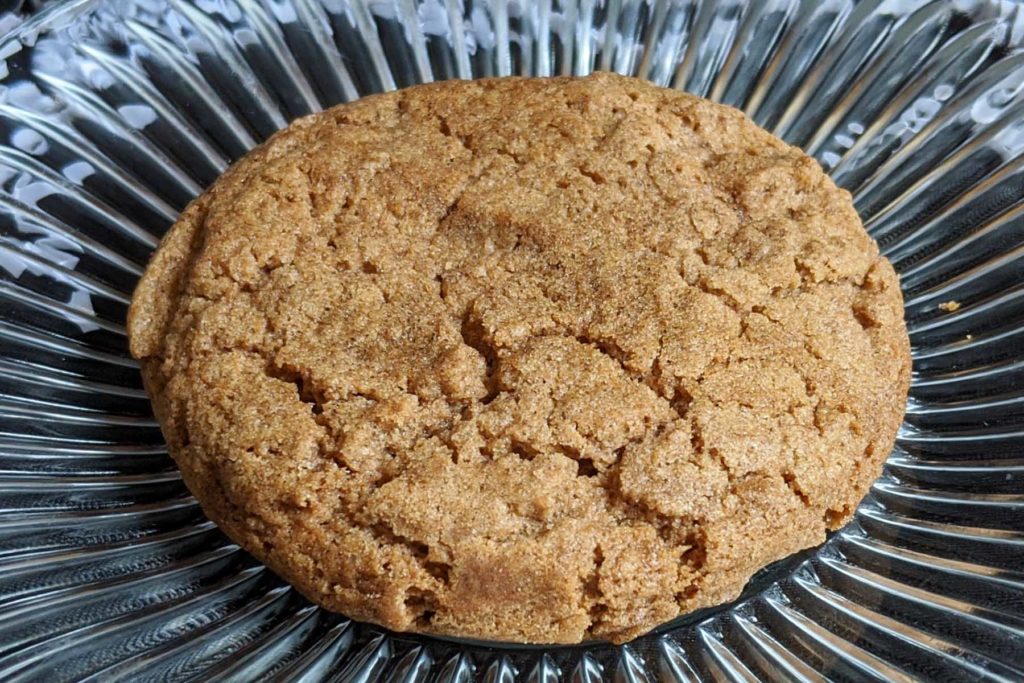 ---
Overall
I was pleased with the ordering process, the available options, and not having to buy so much to get it shipped to me. The baked goods are okay. None of them were horrible. They hold their own as a standard baked good.
But!
Oh My Goodness! Those cookies are to die for!
I think Krumville Bake Shop is worth ordering from, and they have so many other things that I haven't tried that I would have loved to order. I'm curious about their cakes! I guess we'll save that for another review down the line.
My Rating
My rating for the Krumville Bake Shop is a 3 out of 5. I think they are pretty good, but with room to grow. I'm waiting to see what they come out with next! I really want them to make more cookies variations. They've mastered that! And I won't lie to you I will be ordering from them again.

So, try them out especially if you are like me and have Celiac disease. Take comfort in knowing that Krumville Bake Shop kept people like us in mind. 🙂
Have you had any of the goodies from Krumville Bake Shop? Let me know in the comments!