The Bars You Need to Visit in Cardiff, Wales!
When I travel I know I love to see the bar scene.  And I know from my Studying Abroad Experience that not all bars are created equal, and Cardiff, Wales is the perfect example of this. There are so many bars, and not only are there a lot of options, but every bar is so different! 
Cardiff as a city is slowly opening up like the rest of the world, and while the bars below are temporary closed they are anxious to open back up, and it's going to happen soon. Cardiff bars as of right now, are due to be open to the public July 12, 2020. 
(Update July 16, 2020)  – All Bars that have outdoor seating have started to open for business!
So, if you're in your planning stages to visit Cardiff, Wales in the future these are the Bars/pubs you should plan to hit up for your night life adventure!
There is definitely something for everyone on this list, and this can make for a great weekend trying to hit up all these bars. 
Challenge Accepted!
Mind Blowing!
I remember traveling to Australia and being super impressed with the bar scene out there. The way the bars were designed, how different they were from the States, specifically the bars from Buffalo, NY, where I'm from. From that point on as long as I'm traveling I'm always going to see the bars in any country I travel to. 
Where To Go
A majority of the bars I list below can be found in the Cardiff City Centre. There are so many great restaurants, bars, and shopping in that area. You can't go wrong heading there. And while you're at it, see Cardiff Castle on your way to the bar. Right there in the City Centre.  
Bars You Have to Visit!
All the Cardiff Bars below are all very different from the other. Different vibes, aesthetics, types of drinks, overall it's a different experience you'll encounter for each one. And they're all amazing in their own special way.
Located: 25 Westgate St, Cardiff CF10 1DD, United Kingdom
This is a good place to start if you are headed out for a good night in Cardiff. There is some awesome food here, so it's not just for drinks. Grab some food before you head to the other awesome bars! 
There is a lot of seating, with lots of space, and a nice relaxed, laid back vibe.
The Tiny rebel is also located right near the Stadium. Great place to hit up if you happen to be seeing a game. They're also their own brewery – They have the bragging rights to the only Welch Brewery to win the Champion Beer of Britain!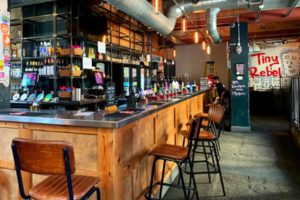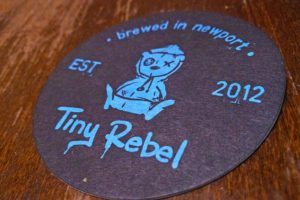 Located: 81-83 St. Mary's Street, Cardiff CF10 1FA, United Kingdom
This place is just darling! As a recently renovated old theatre it has a bit of history. It started as a theatre in 1878 (original theatre was built in 1827 – that was lost to a fire,) then into a sex cinema, and used to be a nightclub, to now being a great pub/restaurant.
There are two levels, and when you walk in, it really is a sight to see. Look up to see some beautiful stain glass, and explore around and you will see a whole view of what the theatre use to look like.
I loved being here. You can just get a few drinks, or have a meal if you'd like. The aesthetic is impressive. I love what they did with this old theatre.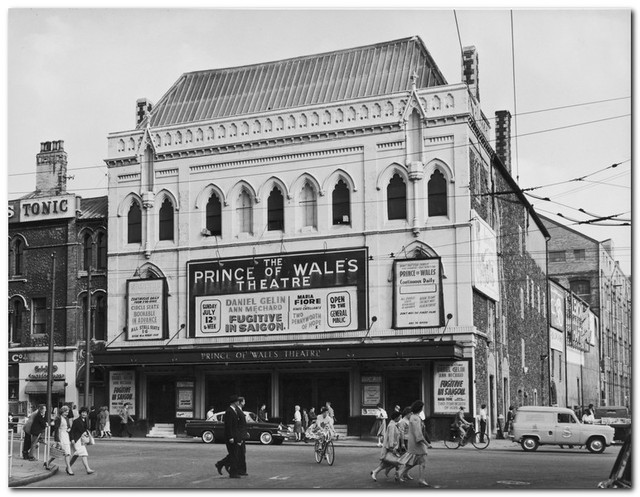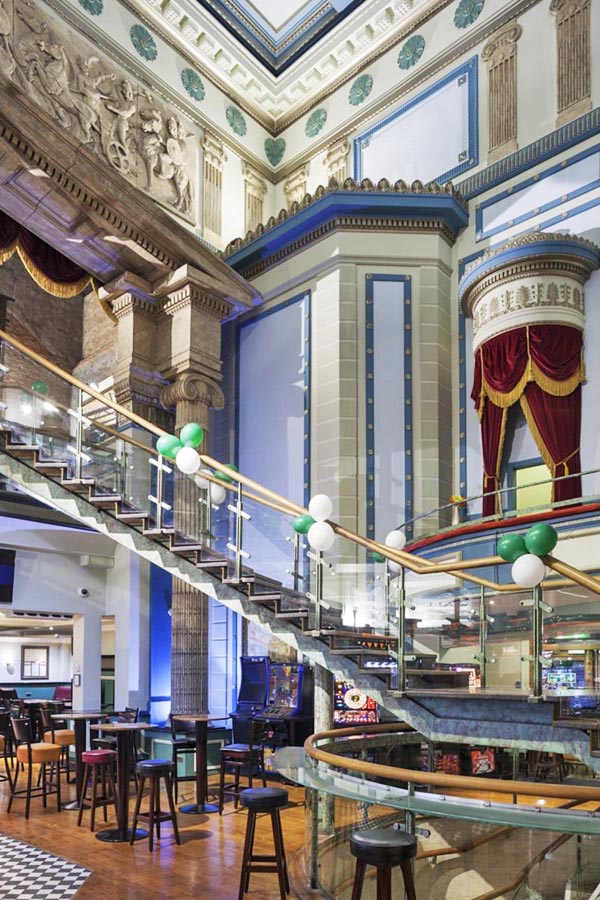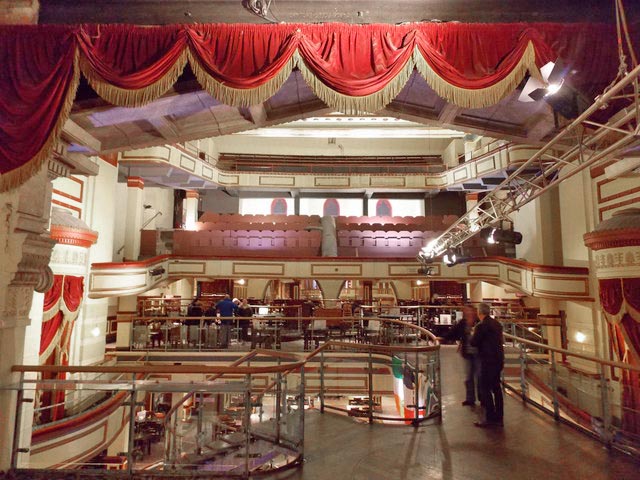 Located: Barrack Ln, St Davids Centre, Cardiff CF10 2FR, United Kingdom
Now if you're looking for the cocktail scene you have found the place! I can't rave about this place enough! Being the only speakeasy in Cardiff, from the outside you wouldn't even know it's a upscale cocktail bar inside! To get in you have to ring the bell, and someone comes to greet you and escorts you to your table. 
There are two levels, and the downstairs is usually packed first. It's good to have a reservation for the downstairs. But you can usually sneak upstairs as a walk in. 
The cocktails from this bar are drinks you won't normally see anywhere else with really uniquely crafted combos with exotic ingredients. Not to mention the staff is top notch here! Since the menu is new to most folk they have no problem discussing the drink menu with you to figure out what you might like. I could tell the staff is very much use to doing this. 
If you're up to try some new things in the cocktail world make sure to visit the Dead Canary!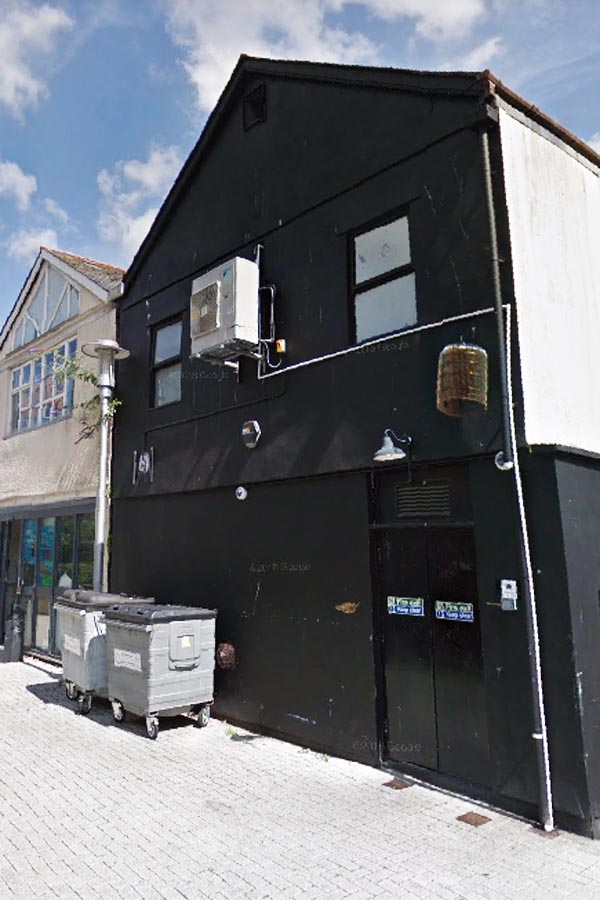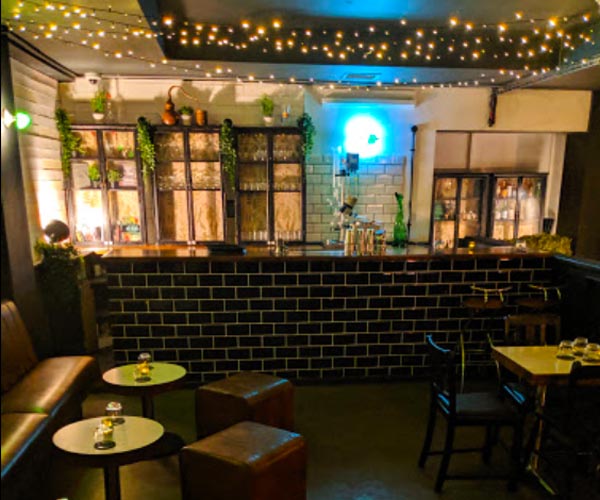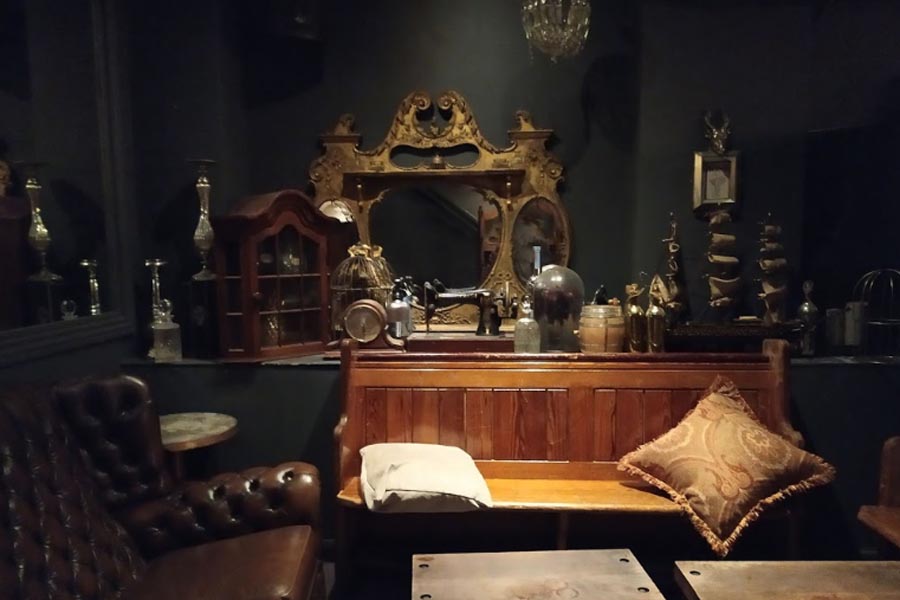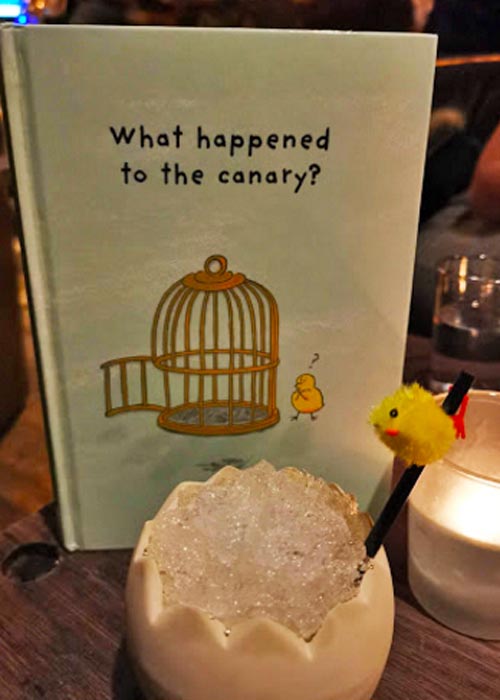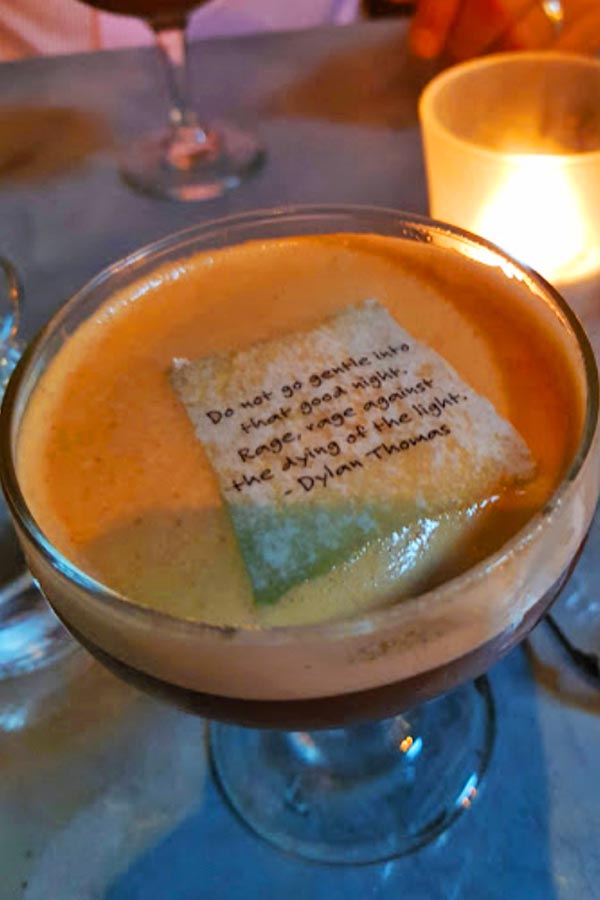 Located: 1 Hills St, St Davids Centre, Cardiff CF10 2LE, United Kingdom
The Cosy Club is just the opposite of the Dead Canary as this place is a more open European style setting where you can lounge and have drinks, and get food if you'd like. They have a killer Vanilla Espresso Martini too. So tasty! 
The atmosphere is very cozy as their name suggests even with there being a ton of space inside. Their name does not lie. From the color scheme and design inside to the floor to ceiling spans of windows looking over the City Centre. If I lived in Cardiff I would be a regular to this place for sure! 
It's not a bad spot for coffee, you can come here day or night.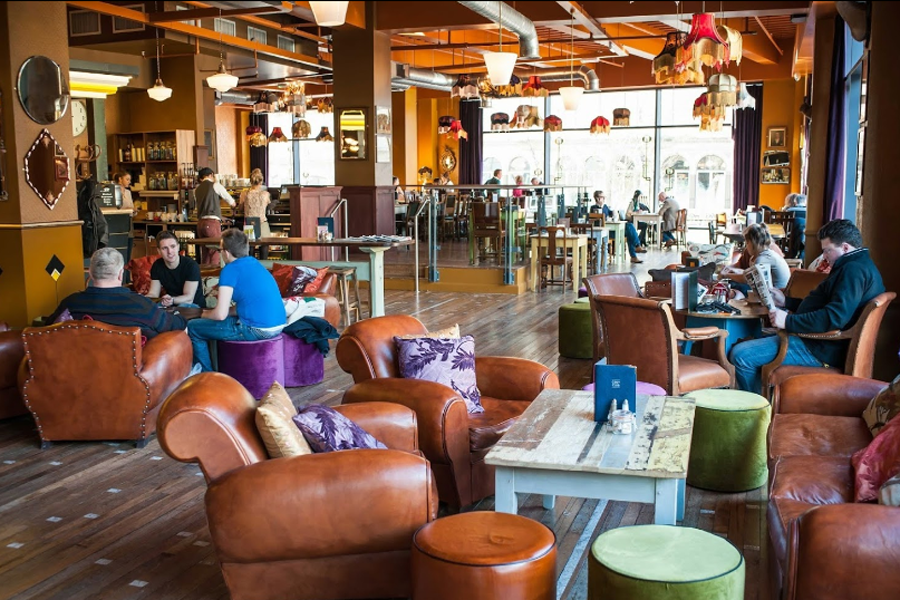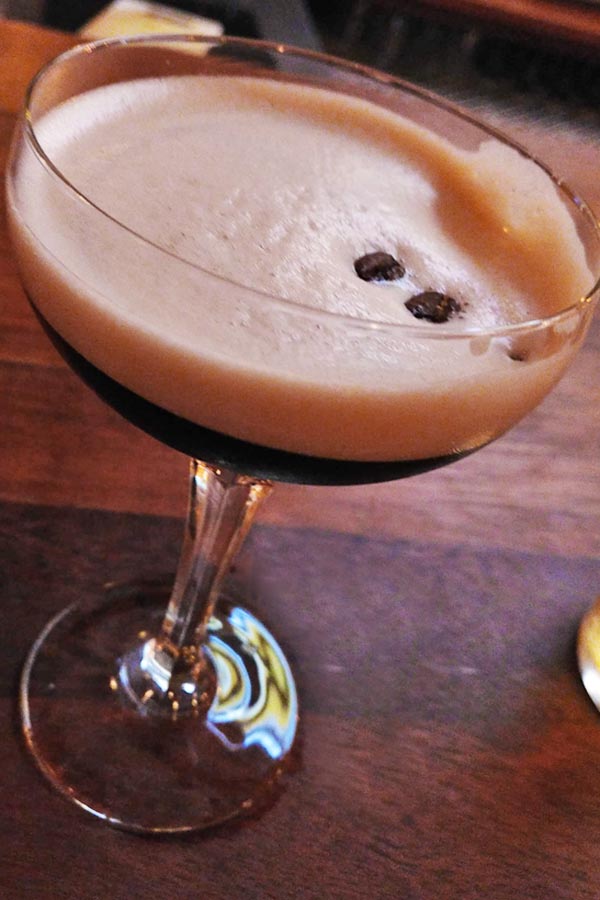 Located: Sophia Cl, Cardiff CF11 9HW, United Kingdom
Staying true to Welch roots with their name and style, this pub/restaurant's in English means Brewhouse and Kitchen. This gives you a nice neighborhood feel for how a standard pub will feel anywhere in Wales. 
Now, this one won't be found in the City Centre in the seas of Cardiff Bars, but if you're traveling to Cardiff via Sophia Gardens this is right near by. Definitely worth a stop with their microbrewery being right on site! They also hold Beer and Gin tastings. 
Their look follows the historic feel of the surrounding neighborhood. I really fell in love with the look of this area. And with cobblestone walls on the inside – I was sold! 
My friend and I would stop here on the walk to the City Centre. I was bummed I was here in March as their outside seating area looked so comfortable. Their outside seating area will play a huge part in their business once they reopen to the public!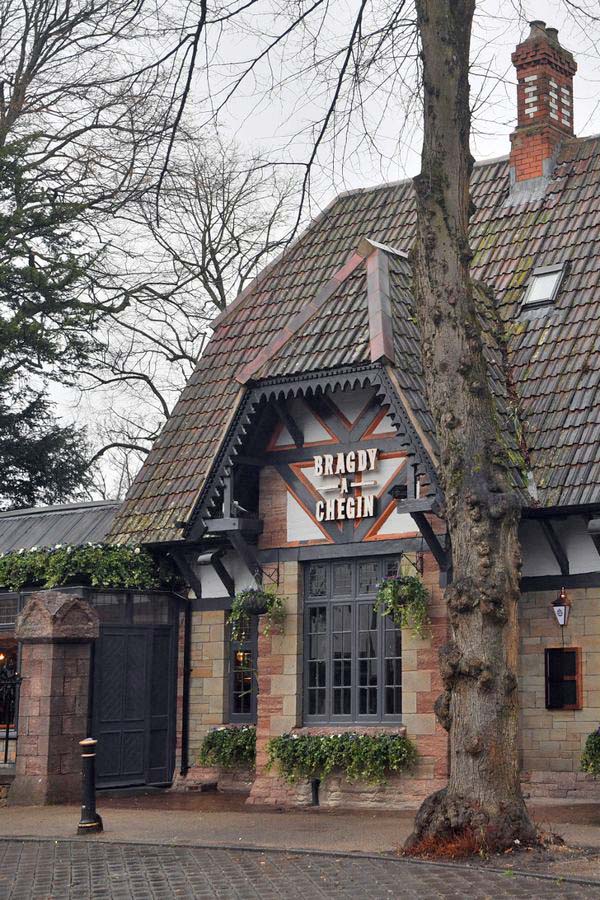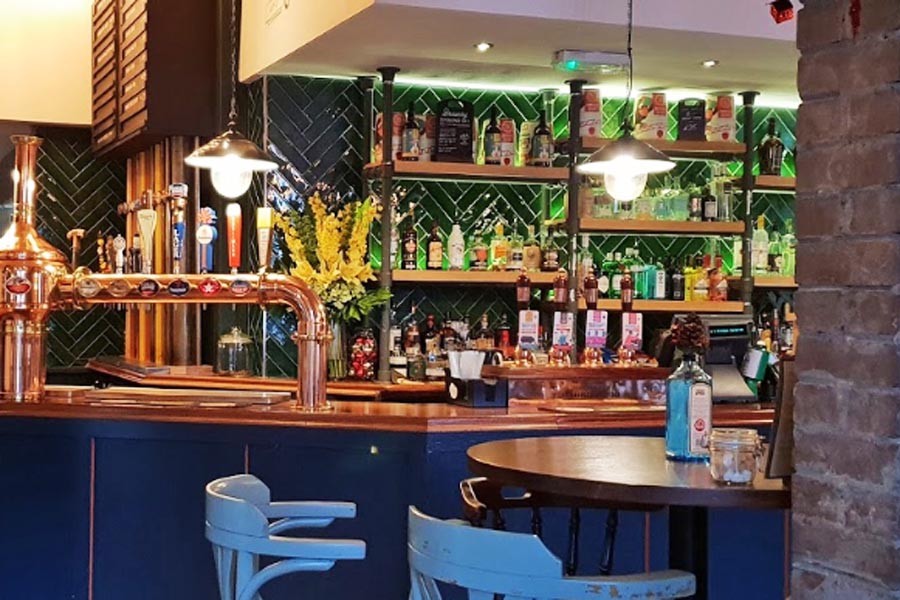 Located: 3 Womanby St, Cardiff CF10 1BR, United Kingdom
This venue really gets down to the nitty gritty of the dive bar music scene. The atmosphere is raw, and all about the music, and this place gets packed! It is a small space, but that's not stopping anyone from squeezing in. 
This was actually the first bar where I saw dancing occur, and I definitely welcomed it! And why wouldn't there be with them being at the music centre in town! 
You might go there for a drink, but you leave with an experience!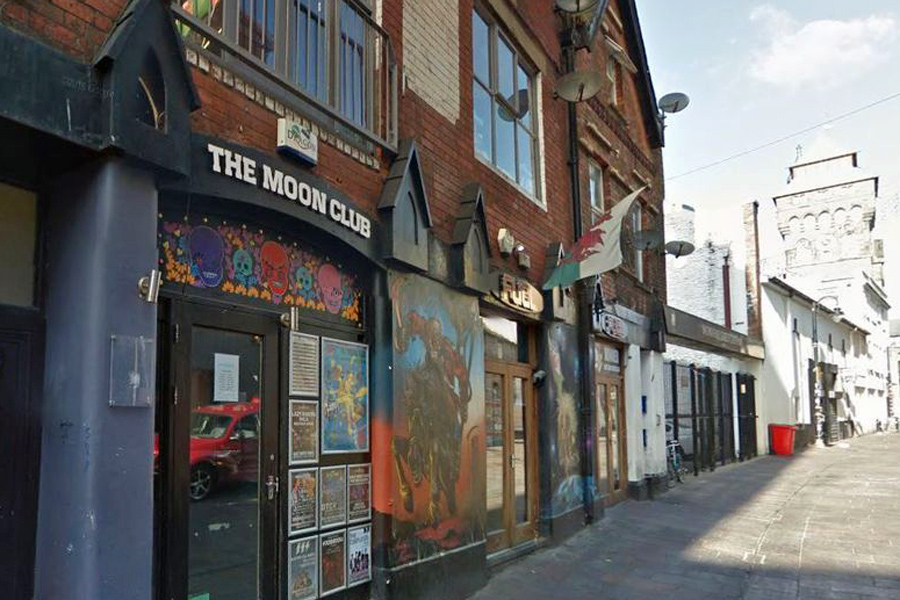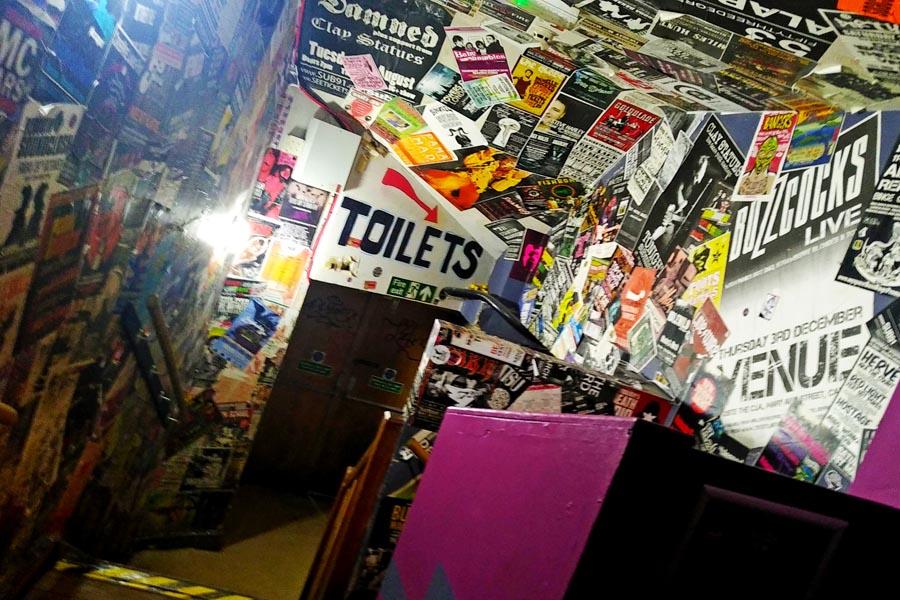 Located: 28 High St, Cardiff CF10 1PU, United Kingdom
This one is by far my favorite cocktail bar! I LOVED this place. The overall theme of The Libertine totally won me over. Once I sat down at the bar I didn't want to leave.
The decor alone is to die for! Everything is so aesthetically pleasing, and partly amusing. The decor is classy with a bit of gaudiness mixed with a quirky dark feel. 
The vibe is comfortable for it having this great look for an upscale bar. I didn't feel like I was out of place. The staff makes you feel welcomed. 
There was so much thought that went into this cocktail bar from the names of each drink, the decor at the bar, the presentation of the drinks to even the look in the restrooms! 
This cocktail bar is fantastic and you will not be disappointed!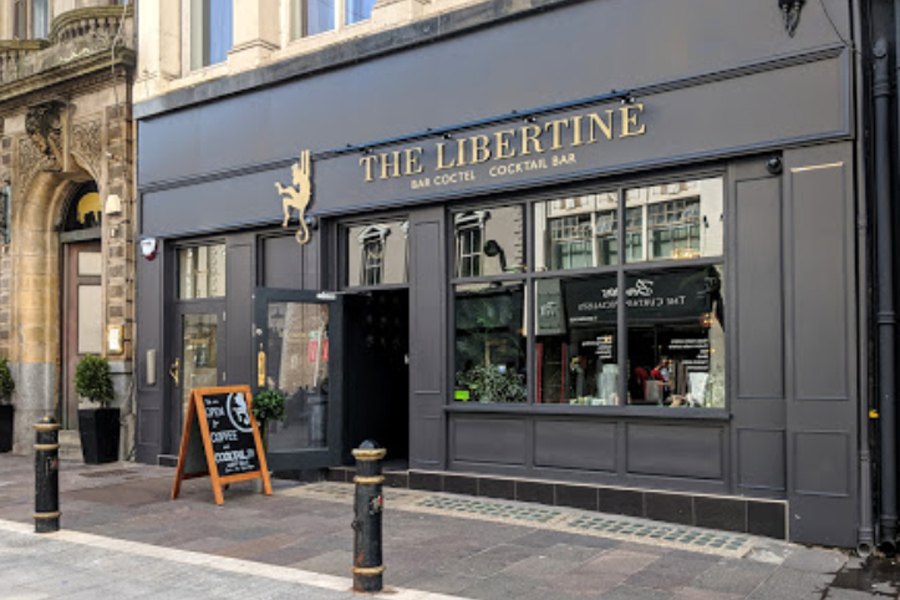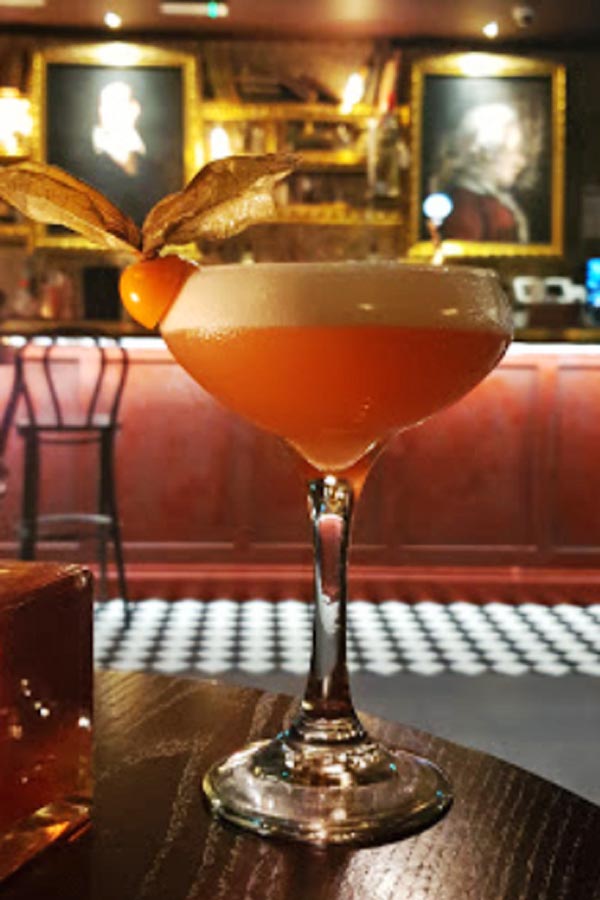 Located: 5A Womanby St, Cardiff CF10 1BR, United Kingdom
While The Dead Canary is an actual speakeasy, The Bootlegger uses that idea to inspire their theme and they do a great job with it. They have a really nice sleek look, and some comfy seats! I must say I am a fan of their lighting installations inside. Whether it's the lightbulb at the end of ropes, or the light behind their bar name, it's all very stunning.
They have a comfortable vibe with some classy cocktails – offering over 80 different cocktails! Some being your classics, and others being their own original recipes. 
And like the other cocktail bars on this list the staff are great to talk to and knowledgable about what they are offering. They don't have such a high rating about their customer service for nothing!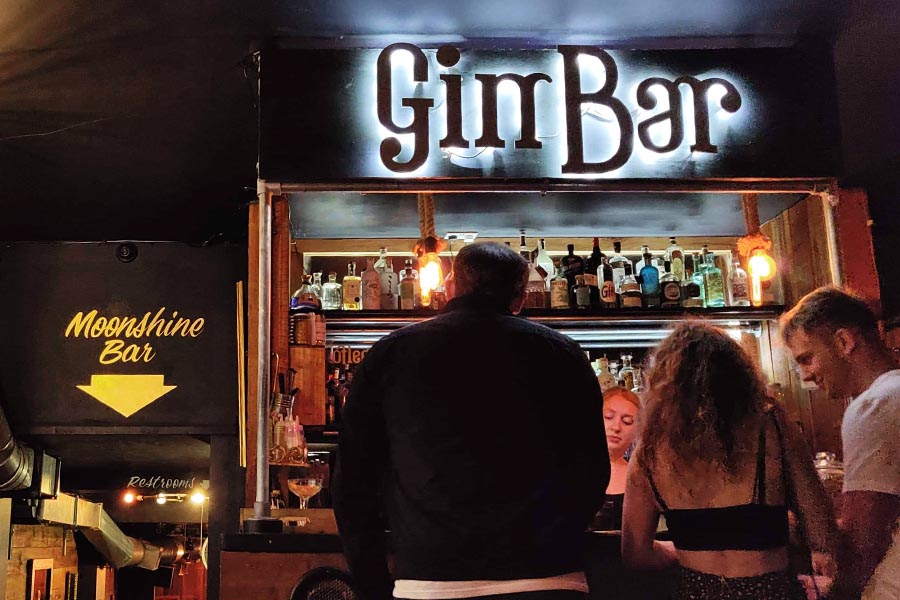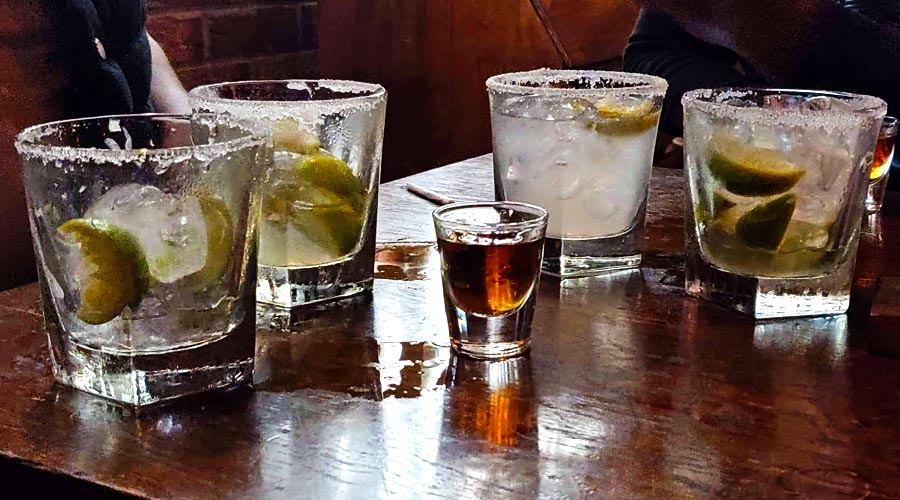 Hodge House, 114-116 St Mary St, Cardiff CF10 1DY, United Kingdom
Kongs Cardiff is a raw form bar with a lot of old arcade games lining the walls. They also have foosball, table tennis, and pinball. You go here to order some pints and play some games! 
Yes, this bar does have divey bar feel, but take it for what it has to offer- drinks and games. This is the perfect place to have a bit of fun after a long day out.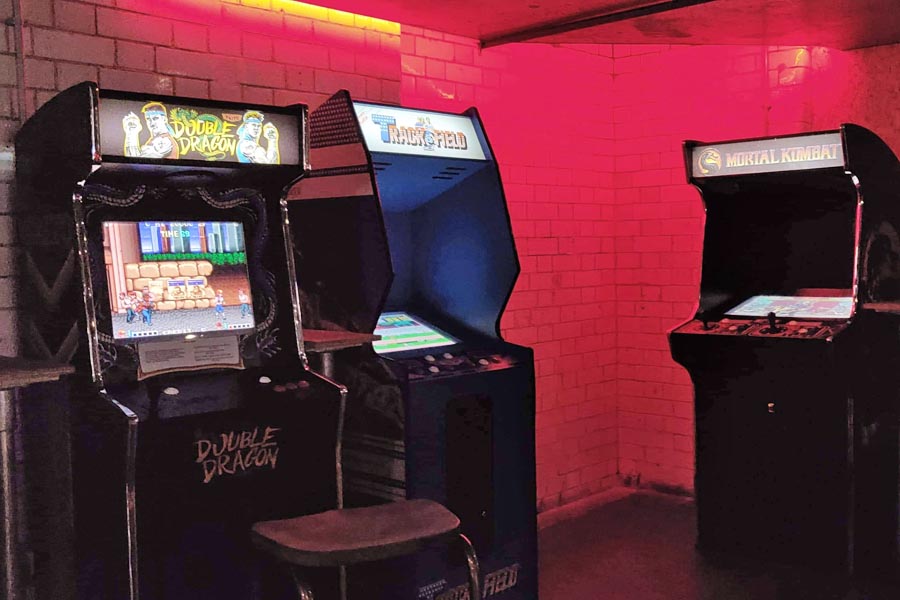 Located: 11 Windsor Pl, Cardiff CF10 3BY, United Kingdom
Wow Bar is doing just that!
Unfortunately, due to the pandemic they are looking for a new location, so the look of the new location is unknown, but based on what they served before they will deliver on the look, atmosphere, and entertainment! There is a chance they might not come back at all but I'm adding them in this post in hopes that they do! They have a lot to offer. 
Wow Bar is known to be top notch in the gay bar scene, but all are welcome and everyone that steps inside have a great time.  Tons of straight people frequent the Wow Bar so don't worry you're good either way!
They have Drag Queen shows, karaoke, DJ sets – loads of entertainment. I really hope they find a new location soon.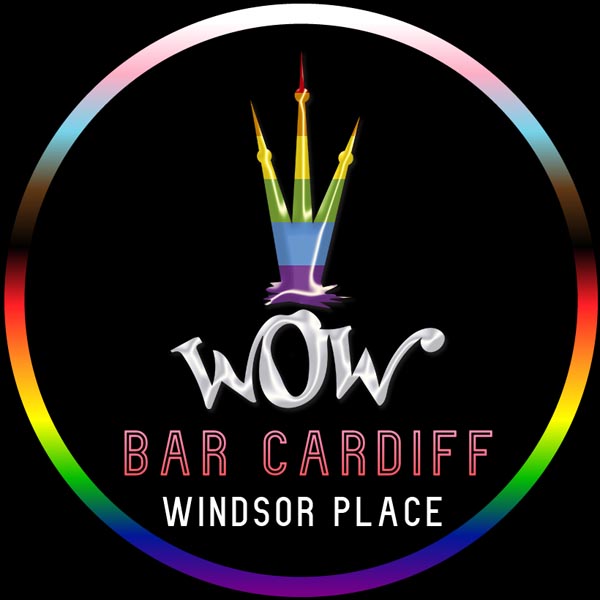 Bonus
Located: Mill Rd, Cardiff CF15 7JP, United Kingdom
I added this one because it is a more country Welch feel to it. I hit this one up on a bike ride to Castell Coch (The Red Castle.) So, it's not in the Cardiff City Centre. But the contrast from this pub/restaurant compared to all the bars in the City Centre was night and day. 
Lewis Arm's has a rustic, family feel to it right down to the chairs you sit in. I felt like I was at a relative's home. Very much the country side vibe to Cardiff in Lewis Arm's. They have good food, you can grab a decent pint, and they have great coffee too. You can't go wrong stopping here.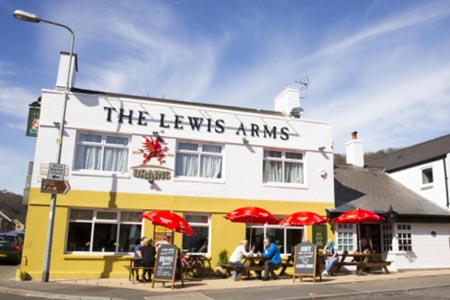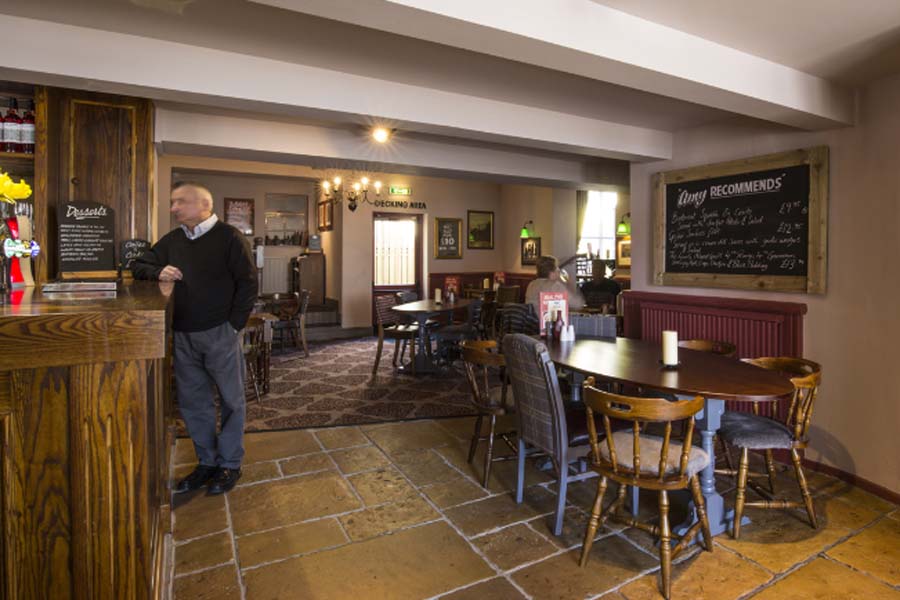 Cardiff Bars Are Special
What I love about this list is every single option is very special in their own way. Every bar has a very distinct feel, theme, and it's all so cohesive.
If you did a pub crawl in one night I think you'd almost be overwhelmed by all the awesome differences that each one has to offer. 
I compare this list to what I might find in NYC since I live in the NYC area. To find these type of differences in NYC I have to go way across town, or to a different borough altogether. I'm not going to find all these types in a couple city blocks like Cardiff has in it's City Centre. And I find that utterly amazing. 
Do you have a favorite Cardiff bar, tell me in the comments below? Or maybe there was an amazing bar you'll always remember from your travels.  I love a good bar with a fun theme!
Pin it!