Can't travel? Well, let's start your Staycation!
Sometimes you can't always go on your dream vacation to a nice beach or that lovely historic city with so much charm. You're stuck at home. And that sucks, but let's make the best of your staycation! Here are some ideas for you to spend your time at home wisely.
During this time when everyone has to stay home and aren't/can't work, cabin fever is going to start to set in, if it hasn't yet. Keeping yourself busy is a good way to make sure you stay sane.
Do Your Everyday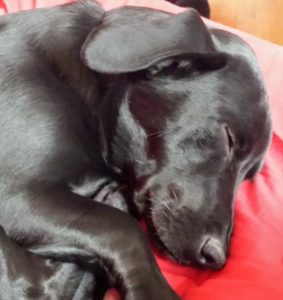 What do I mean by this? When you know you don't have work the next day I know your first thought is "Yes! I get to sleep in! Wooohoooo!" But sleeping in everyday gets old pretty quick. Without work you lose your routine. And for a lot of people out there so does their normal everyday care. Like taking a shower, exercising, brushing your teeth, ya know the basic stuff. That basic care goes out the window when you have days upon days with no known motivation in sight while at home. So, make sure to take care of your hygiene, remember to eat some veggies, and drink lots of water!
Force yourself to get out of bed, make your bed, make yourself breakfast. And that cold pizza from the night before does not count.
Ok, so we got the housekeeping out of the way now let's get to what else we can do on our staycation!
1. Exercise
Yes! I must put this on the list! You're not out and about walking around anywhere so you have to make up for it somehow. If you have Amazon Prime you can find 15-minute workout video of any kind. If I can't run outside because it's pouring down rain I use videos on Prime to cross train and do some muscle training.
2. Run
I like to run, and a lot of folks ask me how to start. I always tell beginners to shoot for 20 minutes your first time out. Now, not what you think. Start off with 2 minutes of walking, then 1 minute of light jogging. And repeat till you get to 20 minutes. You'd end up running only 6 minutes, and ending on 2 minutes of walking.  With each run add more time to your running portion and take away from our walking portion. Before you know it you'll be running the full 20 minutes. Grab your favorite music playlist, audio book, or podcast for your run!
3. Yoga
You can do this one everyday when you get up to get your day going. There are a ton of Youtube videos you can go to for your yoga session.
4. Organize!
Get to your closets and go through your stuff and organize the hell out of it. You know you've been begging for time to do this. You probably have a bunch of stuff you need to get rid of. Now is the perfect time. And if you need some inspiration watch "Tidying Up" with Marie Kondo on Netflix. That show changed my life and how I fold my clothes I swear!
Also a sub category here would be to organize your computer. Clean up your desktop, clean out your download folder. I can also apply this to your email! I don't know how people do this, but you know you have that friend that has 2,565 unread email notifications on their phone! Tell them while they have the time to go through their email and clean it out.
5. Spring Clean
Yes, this one definitely goes with organizing because with spring cleaning you reorganize your closets, cupboards, and pantries. And I'm talking ALL your cupboards like under the sink, the bathroom cabinet, linen closets. Check out your food shelves. You know you have that old, expired can of vegetable soup in there that's just taking up space. Also clean your floors, like lifting your furniture and deep cleaning underneath kinda cleaning. This can also be the perfect time to rearrange your furniture. Oh and we can't forget dusting!
6. Wash Your Pets
I actually did this the other day, I washed my pup. She hates taking a bath, some dogs don't mind, but she hates it. You have the time so why not just give the dog a bath? And while we're talking about dogs if you have one why not try to teach them a trick.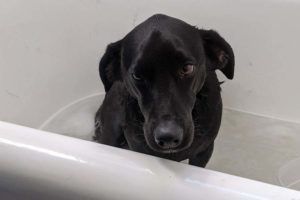 7. Read
This is one of my favorite things to do on a staycation. I have recently tried to implement reading a book, yes a regular ol' book! I try to squeeze in at least 20 minutes during my lunch break when I'm working. Doing that during my workday changed how the rest of the day went for the better! When I'm on vacation I love sitting in a cafe, or a park and reading a book. But for my staycation I will settle for my comfy arm chair and my french press coffee.
8. Puzzles
If your home doesn't have a puzzle that's just madness! Go online right now and order one. Puzzles do your brain good in so many different ways like improving your short term memory, working both sides of your brain. Learn more about that here. Doing puzzles can be therapeutic too, such a stress reliever.
9. Write
Everyone can do themselves some good by doing a little journaling. I try to make a habit of it, but it does get hard when I'm knee deep in work. Journaling isn't the only way you can write. You can write a blog post, a script, memoir, short stories, you can start that novel, your e-book. If you have a passion for writing – do it!
10. Learn New Software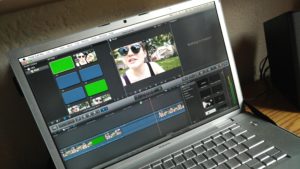 A lot of folks want to learn a new skill and with their day job they do not have time to do it. Well, on your staycation you have all the time in the world! Maybe you want to learn Photoshop, Final Cut, After Effects, Lightroom, WordPress, or maybe it's learning something that is going to forward your side hustle somehow. For me, it was learning how Pinterest can drive traffic to my site. I never knew the magic of Pinterest. Now I do. I took two days to learn all I could about it, and I learned a ton! While we're at it, follow me on Pinterest. 😉 Youtube videos will help you learn these new programs if you have no idea where to start! That's exactly how I started.
11. Practice that Instrument
I am guilty of this one. I have a piano and haven't practiced in ages. 🙁 For those of you that might have that instrument lying around pick it up. Dedicate 10 minutes a day to it. That 10 minutes quickly turns into 30 minutes, then before you even know it you hit a full hour. Playing an instrument activates your creativity, it is also a stress reliever as well. I love this post on all the benefits of picking up an instrument.
12. Start Something New
There might be some of you out there that wanted to start a Youtube channel, a blog, an online course, or maybe a podcast. A staycation is the perfect time to start. You won't be stuck trying to workout your great idea just on the the weekend, or on your days off from your day job. You have time to really plan it out and execute it well.
13. Learn a New Language
The great thing about a staycation is that you can just hop on Skype or Facetime with folks from overseas willing to talk to you in whatever language you're trying to learn. There are so many free apps today that help you learn a new language. I know learning a language is on a lot of people's bucket lists. Remember utilize your friends. I know you have friends that speak other languages. Or at least friends of friends. Tap into the resources around you. This article gives you the top apps to learn a new language.
14. Cook/Bake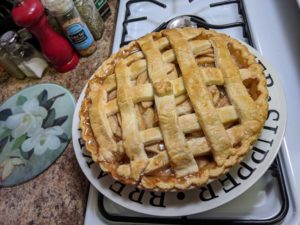 Being on a staycation for me usually means I cook and bake more. I like to try recipes from my childhood, something my mom would make all the time that I haven't had in forever. I have Celiac Disease, and was diagnosed only about 4 years ago. When I have time, especially on staycations, I try to make all of my favorites gluten free. My most recent was homemade gluten free peanut butter brownies. And they came out pretty good! This was the recipe I used. I did change a few things, but it really was a good base, because I'm nowhere near trying to come up with my own recipes. Another I'm proud of is my gluten free apple pie. I did this by memory on how my mom used to make her pies. If your edible creations come out great whoever you live with will love being the taste tester.
15. Catch up on Classic Movies
For my day job I work in film, and working in film there's always something I have to watch to further my film education. Not only do I have to watch the new movies that come out, but I have to watch the classics! On every staycation I try to check a few more off my list of must watch classic movies. I'm talking about "Casablanca," "Gone with the Wind," "Breakfast at Tiffany's," and "Rebel without a Cause," to just to name a few.
16. Call Your Mom on Your Staycation
With everything I just said above it deals with bettering you and your space, and you can become so concerned with what makes you happy and forget about the folks around you. Call your mom. I'm sure she'll love to hear from you. I try to call my mom once a week. My mom cooks, so when I want to try a recipe that I know she's perfected I ask her how she made it. It gives us something to chat about outside of work, or the family gossip. And if you can't call your mom call a relative. Call the family members that matter to you.
17. Catch Up with Old Friends
We all have those friends that mean so much to us, but can never seem to find the time to stay connected. Shoot them an email, do a Facetime date, or do a virtual date night when you both cook dinner on your end. I know after college I moved out of my hometown, and so did a bunch of my friends. My high school and college friends are all over the country! Every now and then I check in to see how their doing, and staycation gives you that extra time you need to write that extra email, or message to them just to check in.
18. Gardening/Yard Work
Show your plants some extra love! Whenever I repot a plant, or do some yard work I do get a great sense of accomplishment, not only that, but it burns calories too. This is also a stress reliever like most of the items above. You see the pattern here. 😉
19. Paint/Draw
Some people might have some art supplies collecting dust because they haven't had the time to sit down and get artistic. And if you don't have art supplies all you need is a writing utensil (pen, pencil, marker, etc), and some paper. Any kind of paper. Needless to say that this is also a stress reliever as well. I could also say maybe you wanted to paint in the bigger sense, maybe you wanted to create a cool design for your bedroom wall. Go crazy. You can always paint over it. Remember plan out your design and then pencil it on the wall first.
20. Spa Day!
Turn on some chill out music, hob in the tub, get the bubble bath going, grab a glass of wine, and throw a face mask on! Do a staycation spa day, you will feel so refreshed afterwards. I like to read my cheesiest novel while I'm soaking in the tub with my glass of wine.
21. Dream Up Your Next Vacation
I put this one last because it can be the thing that can get you pretty bummed that you're not currently traveling. So, do this with caution and positivity. Nothing wrong with thinking up a new itinerary, or road trip for the future, just don't spend your entire staycation planing your next trip. And if you need an idea on your next vacation or how to pay for it check out this post.
It's All About You
Staycations can be so useful to you. Staycation time is YOU time. Do what you want with it. Try to be productive and not zombie out in front of the TV and watch Netflix the entire time. I mean, sure binge watch here and there. Don't get me wrong I've definitely done my fair share, but then I remember I have to get off the couch and go for a run, or write a blog post for my sites.
When I take a staycation I like to return to work and be able to tell people what I did with my time. Was I productive? What did I spend my time doing? How cool would it be to say I learned a new language, or that I learned how to make a new dish. I like to do things that are either contributing to my goals, improving my body and brain, or doing something I really enjoy, outside of watching Ru Paul's Drag race.
What do you like to do when you can't travel? Tell me in the comments below!