Free Travel?
Travel for Free? Yes! It's possible. I know because I did it! Not only will I share with you my personal experience on how I traveled for free, but I will add in some other ways that I have found have worked out for others.
Reality
Let's be honest traveling for free is almost impossible. If you've made your way to this article I know you've done some searching and found many sites with a number of ways to travel free. Problem is they're not completely free.
From what I've seen there are ways to SAVE on certain chunks that make up your trip, but not completely free. A lot of sites cover ways to get that free flight, or free accommodation, or maybe some free food. But completely free? That is truly hard to come by.
Too Poor To Travel
I come from a low income family, born and raised on the lower East side of the inner city of Buffalo. When I was 17 I traveled for the first time and went to Jacksonville, North Carolina. I saved all my pennies from my lifeguarding job, bought the flight myself and my boyfriend being in the military had a discount on beach front cottages. So I had that trip for cheap!
This is what started it all. I wanted to travel more, as much as I could, as cheaply as I could.
Semester Abroad
Once I got to college I knew 100% that I was going to study abroad for a semester, and Australia was my target. I HAD to get there. Because my family income was so low I went to college on grants, scholarships, and school loans. My semester abroad was also paid for that way.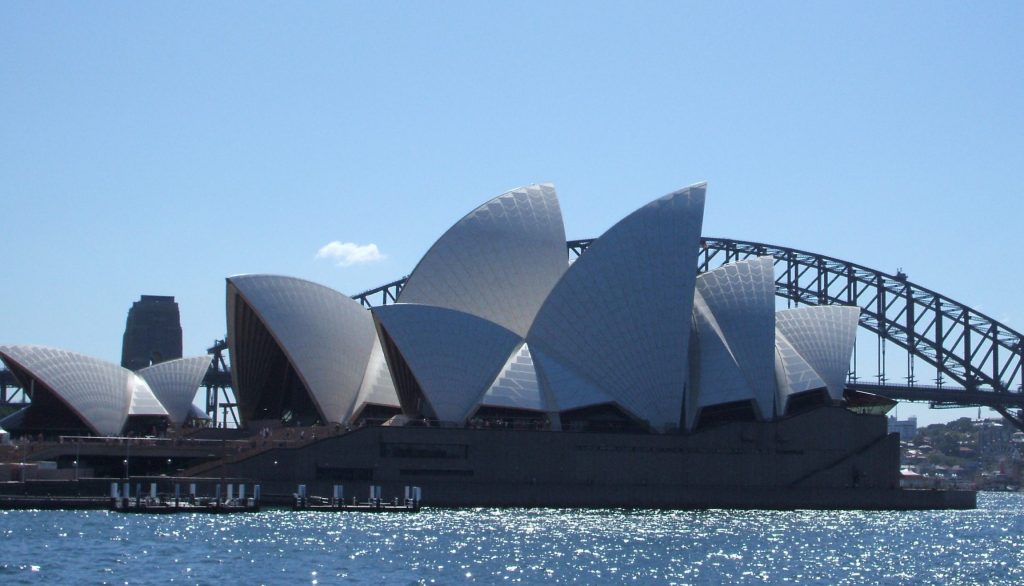 Do I count that semester as free travel? No way! Those school loans will be the death of me. But! If it wasn't for school loans college wouldn't have happened, or that amazing semester in Australia. Read more on why you should study abroad here. 
It's been my personal mission to find ways to travel without spending all of my hard earned cash.
Determined to Travel
I graduated with a degree in Media Production. The one thing I was also determined to do was use my degree! Let's not get into how there's so much money and time wasted on degrees that people don't use in their careers. But I sat myself down and thought it out. "How will I use my degree and travel?" I started to think of all the possible jobs and careers out there that involve traveling and then had to add film/video production to that. Impossible? Nope!
Ways to Travel for Free
The number 1 best way to travel for free is working while traveling! Find a career that requires you to travel. The thought behind this is simple, but making this happen is not.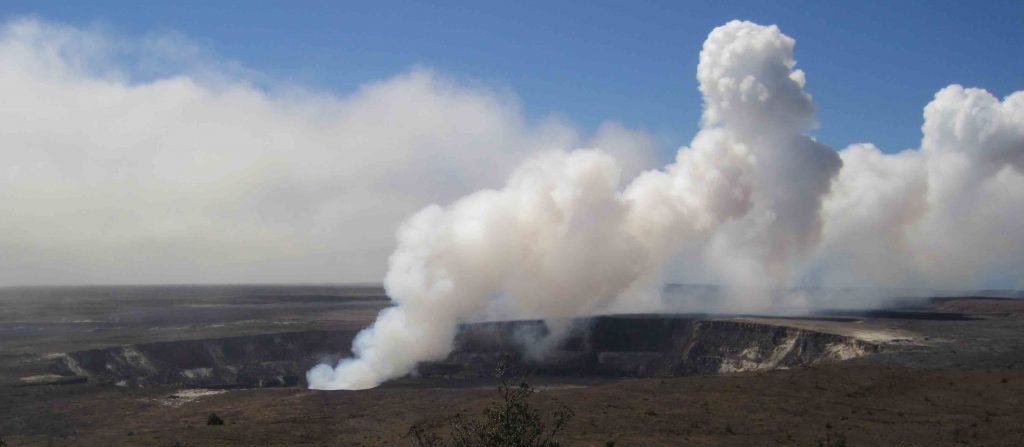 What I Did
After brainstorming some ideas on how to travel and use my degree I figured out that working on a cruise ship as a videographer was my best bet. I was determined to get hired. Long story short, I did!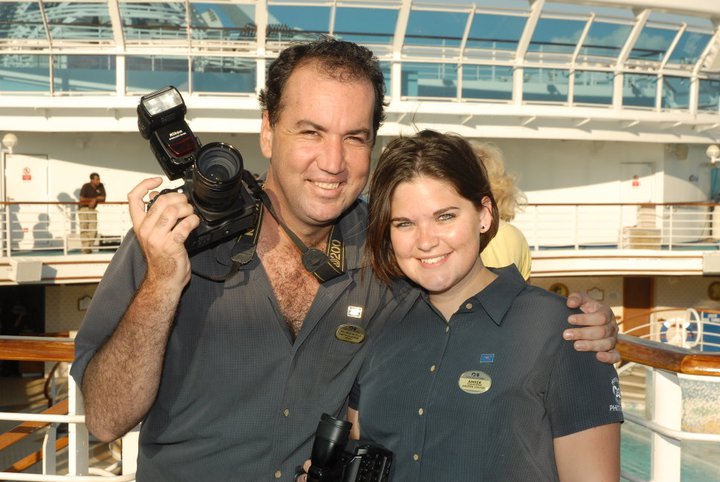 I was a videographer on Princess Cruises. What my job involved was shooting ship events, and the tour excursions! I was paid to take a video camera around the world to record people zip-lining, snorkeling, horseback riding, doing walking tours, bike riding, and so many other things. Not only did I film people doing it, but I participated! I did so many fun and adventurous things it's insane! I was extremely lucky.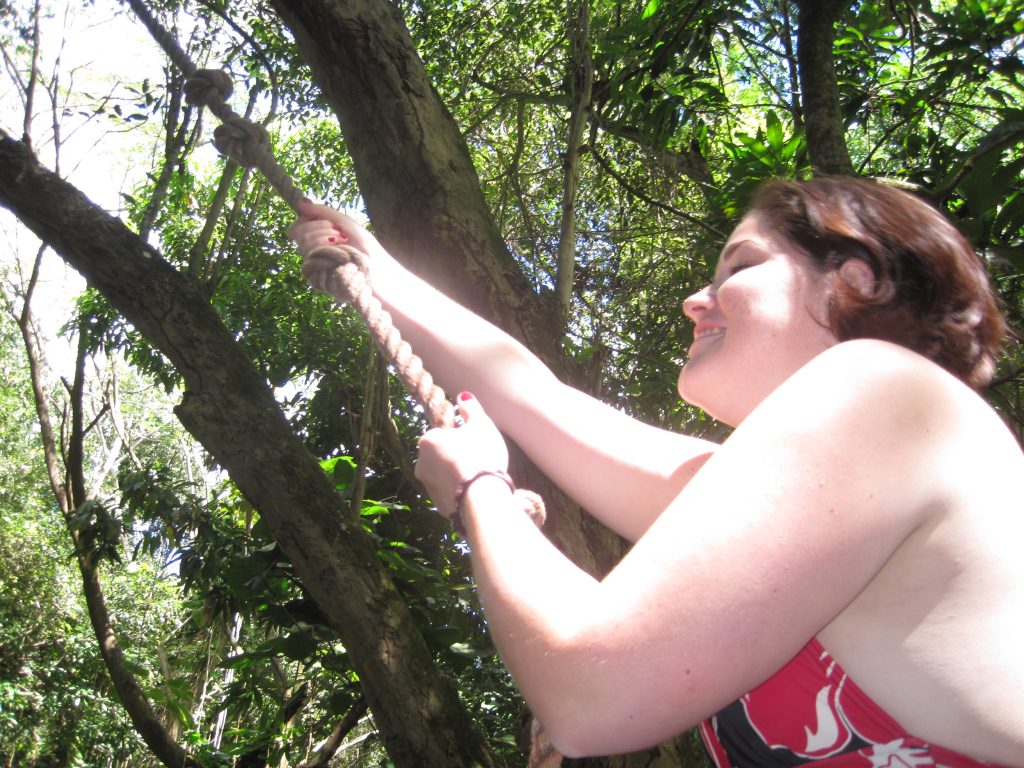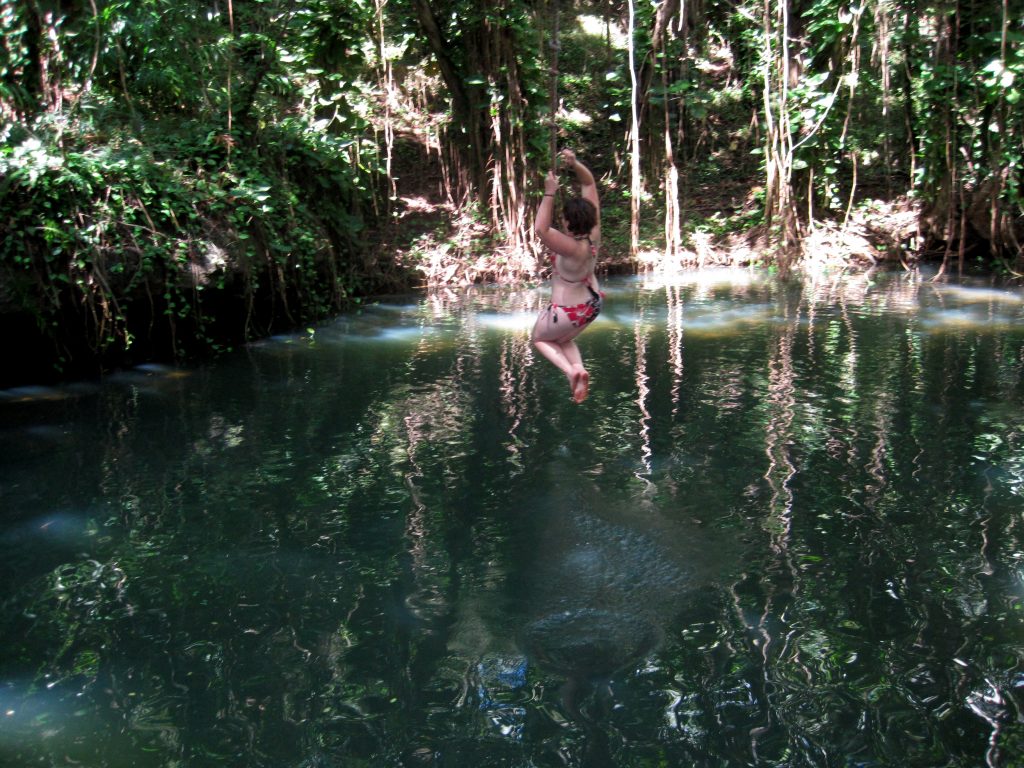 There were times as well that I got to just enjoy a tour every now and then and not worry about getting footage. One of those times was visiting a glow worm cave in New Zealand!
The Drawbacks
While that all sounds amazing, I was still there to work. After being on a tour for 4 to 8 hours I had to edit my video right after. I worked about 12 to 13 hours a day. I still think it was worth it because of all the cool things I got to do.
That's not the only draw back. On cruise ships you will have a season doing the same itinerary. Meaning for 2 or 3 months the ship would visit the same ports every week. In some areas there are only a few tours so, some tours I had to go on multiple times. I never want to go whale watching ever again! I've done so much whale watching I feel like I'm a Humpback Whale expert!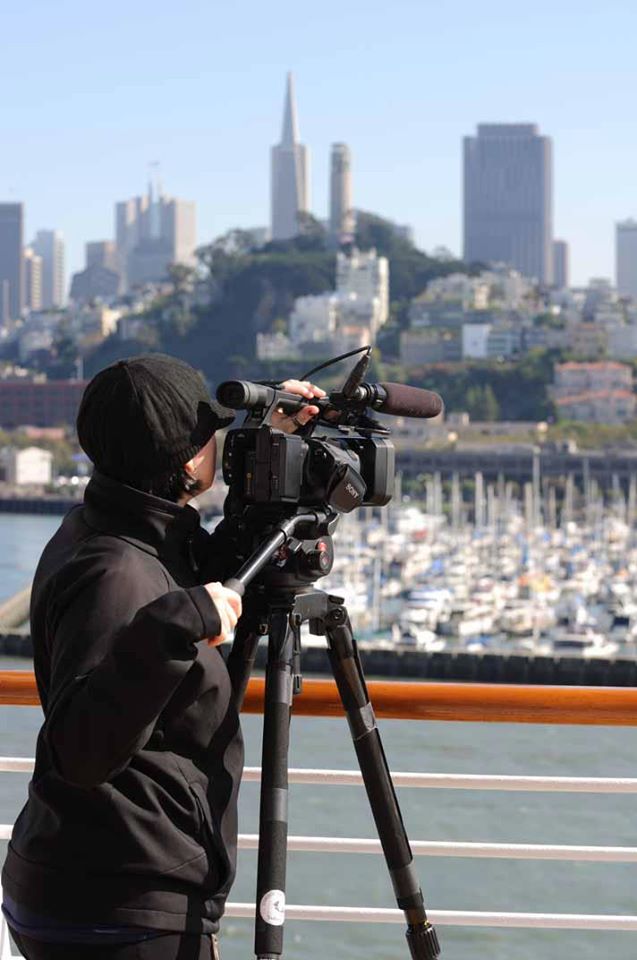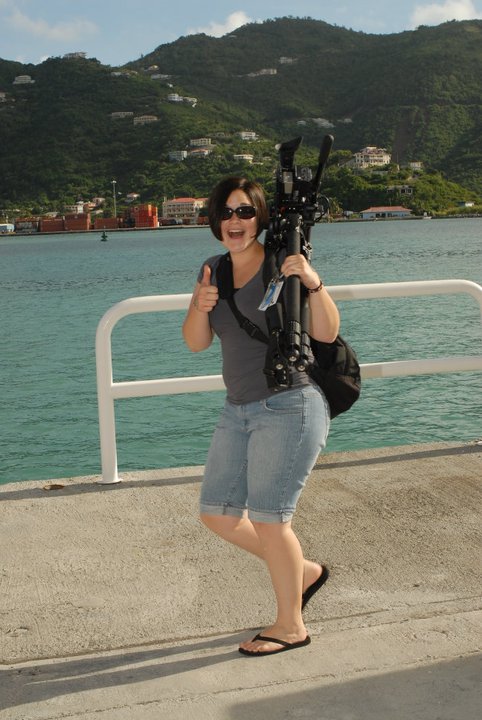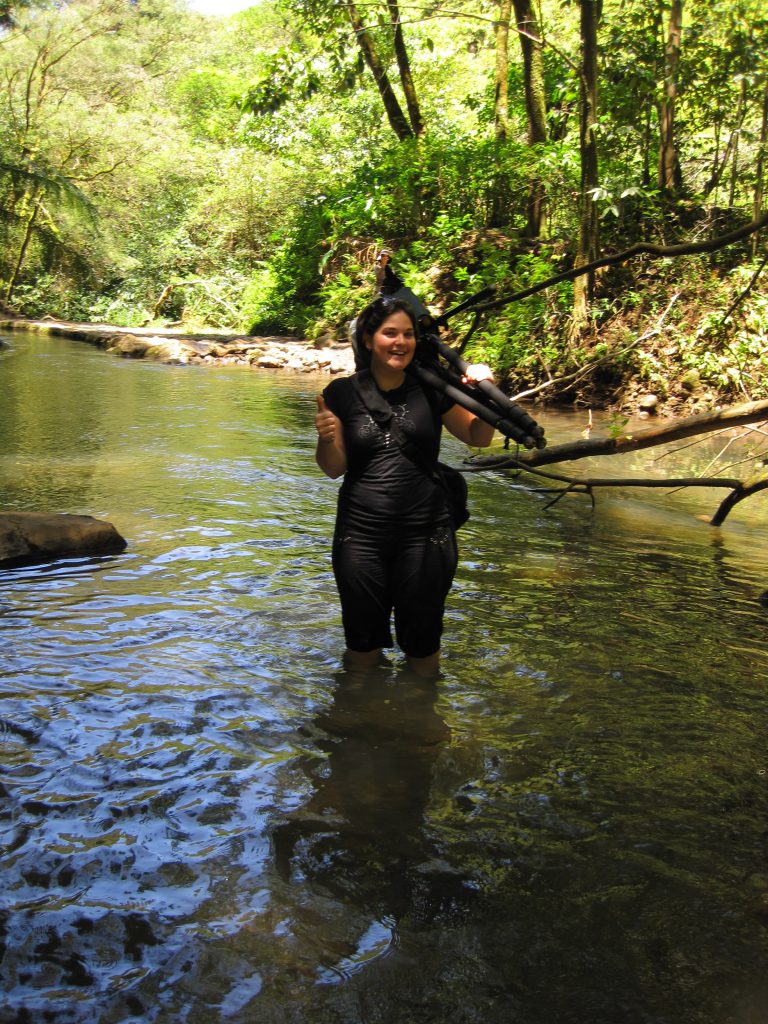 The List
So let's get to the list of some ways you can travel for free. Keep in mind these aren't in any order of preference, or ease of making your free travel happen.
1. Work on a Cruise Ship
I talked about this above. This is a very great way to travel the world. I did this for two years. I hit up Alaska, Hawaii, Mexico, the Caribbean, islands in the South Pacific, Australia, and New Zealand all in three contracts!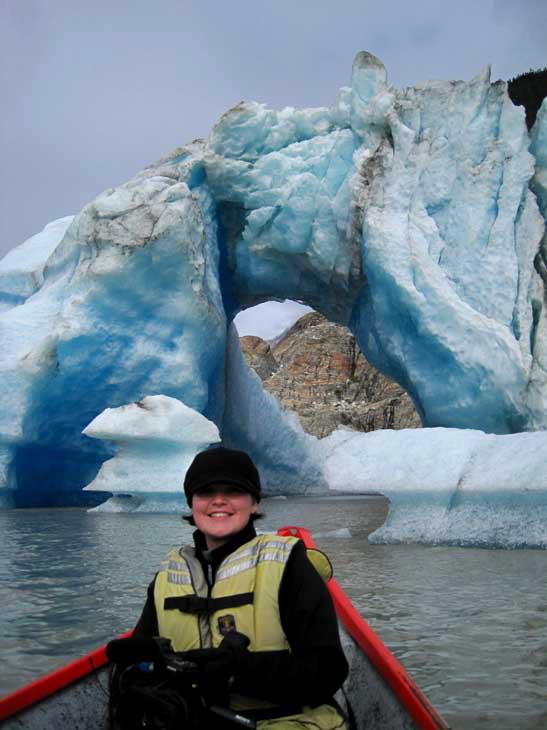 Maybe you can't be a videographer like I was, but there are so many different jobs onboard for Americans. Some type of jobs would be working in the spa or casino, photographer, musician, dancer, singer, stage crew, and a few more. Visit cruise line websites for job postings.
Warning: You won't get paid very much your first contract, but you're still getting paid to travel, and depending on your cruise line your pay increases with each level you're promoted. A lot of people I know have made it a career and have been working on ships for decades.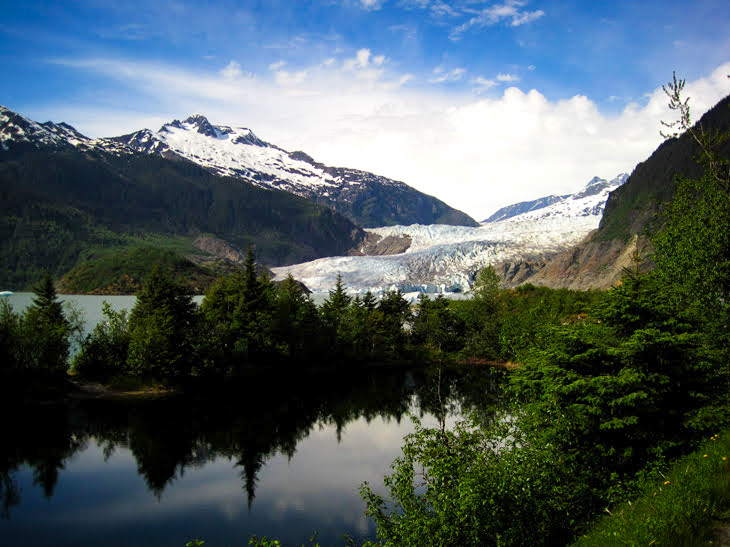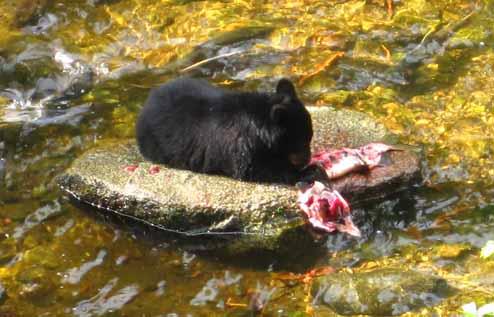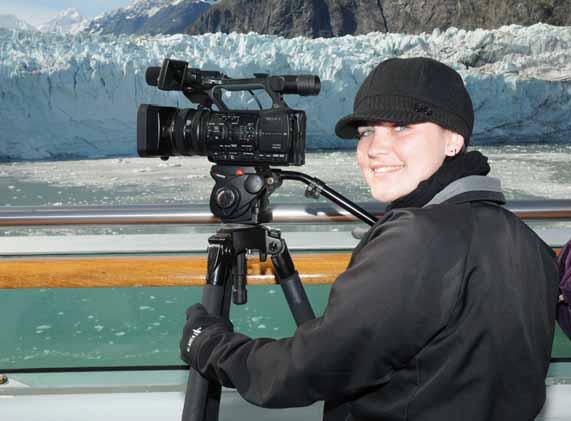 2. Become a Tour Director
What is a tour director? First let me say a tour guide and tour director/manager are not the same thing. A tour guide is that person that will show you around the city for a few hours and tell you all kinds of stories, fun facts, and history about a place you're visiting.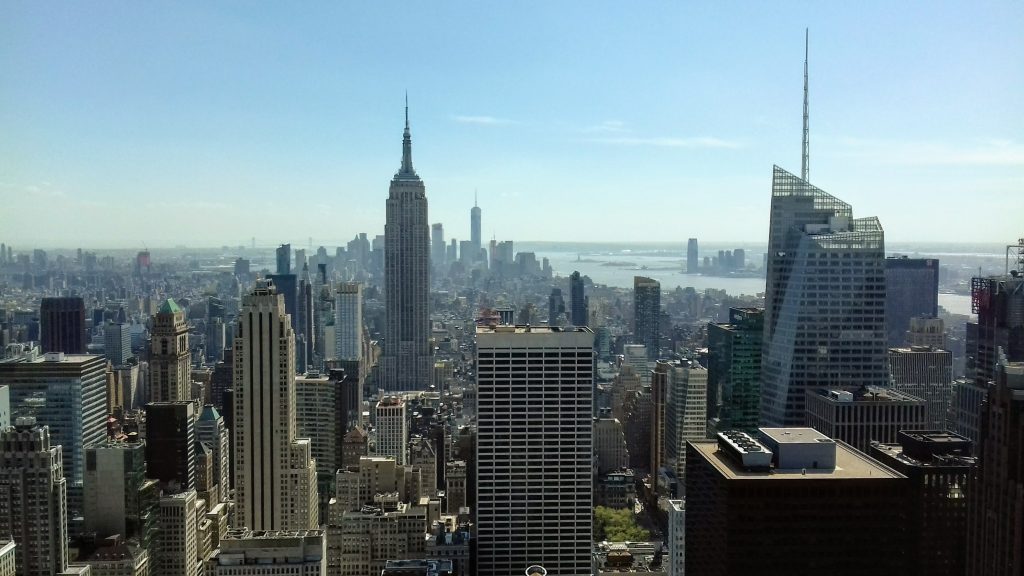 A Tour Director is there to handle logistics on a group trip. Things like the hotel, dinner reservations, tours you may do, everything! Even involving the bus you might be on. Think of it like this – they are the person that makes sure things run smoothly and on time. I do this now and then, and run tours for Boston, NYC, and Washington D.C.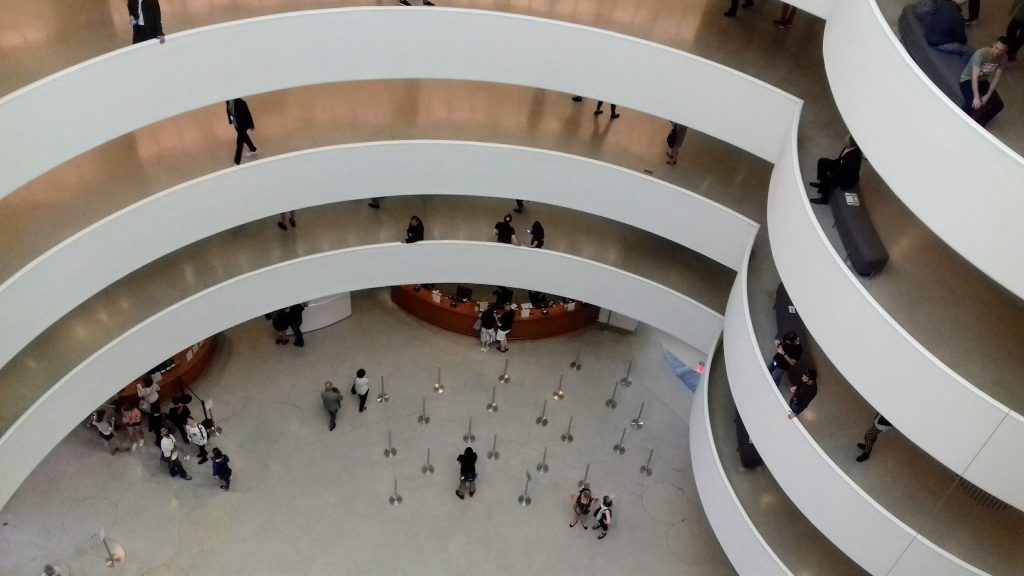 The Perks
Companies will usually pay you to get to the location, and your hotel room.
All the meals the group eats you eat too.
If the group goes to a museum, a broadway show(most cases), or a tour of the White House you go with them. You do what they do!
You'll become part of a community of Tour Guides and Tour Directors. You can train to become both. You learn from each other.
FAM trips! What is a FAM trip? It's short for familiarization tour. If you are ready to run a tour in a new city go on a FAM trip. And because you're in the community you'll hear about FAM trips that will happen. FAM trips are usually cheaper than what the same tour would be for the public. FAM trips are supposed to work to get to know a new area, but they're always fun.

My first Tour in Washington DC
The Drawbacks
To work in some cities you need to be certified, and those cost money.
Getting into this business is tough and takes a few years to get to a salary where you can live off of it. You'll usually start working in Washington D.C. doing student tours working for the huge student tour companies (EF or World Strides)
Your pay varies per what company you work for. Most will pay a day rate, not an hourly rate.
You work long hours! You may be doing some cool stuff like visiting museums, and going to baseball games, but it can be easily a 14 hour day.
Sometimes half your salary is based on how your group will tip you. It could be way more than expected, but sometimes you'll have a group that won't tip. This is definitely a performance based job.
You get to do the fun stuff, but sometimes it's the same fun stuff that you might get bored of it.
You have to hustle to keep getting tours, and you have to be good at what you do otherwise you won't last long.
A lot of companies do extensive reviews of how you do on tour. Meaning they ask the passengers how you did, and you get rated, with some critical feedback.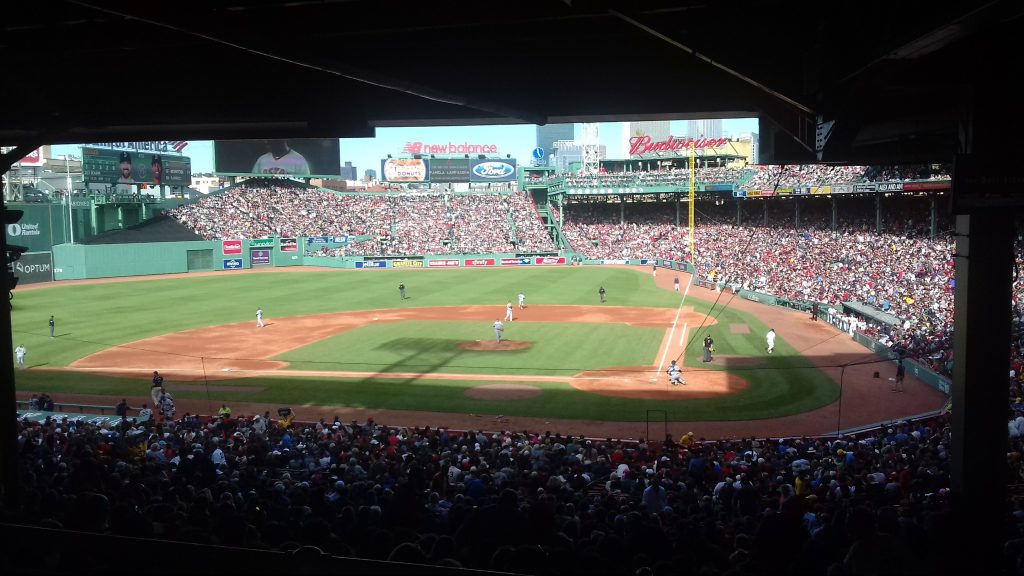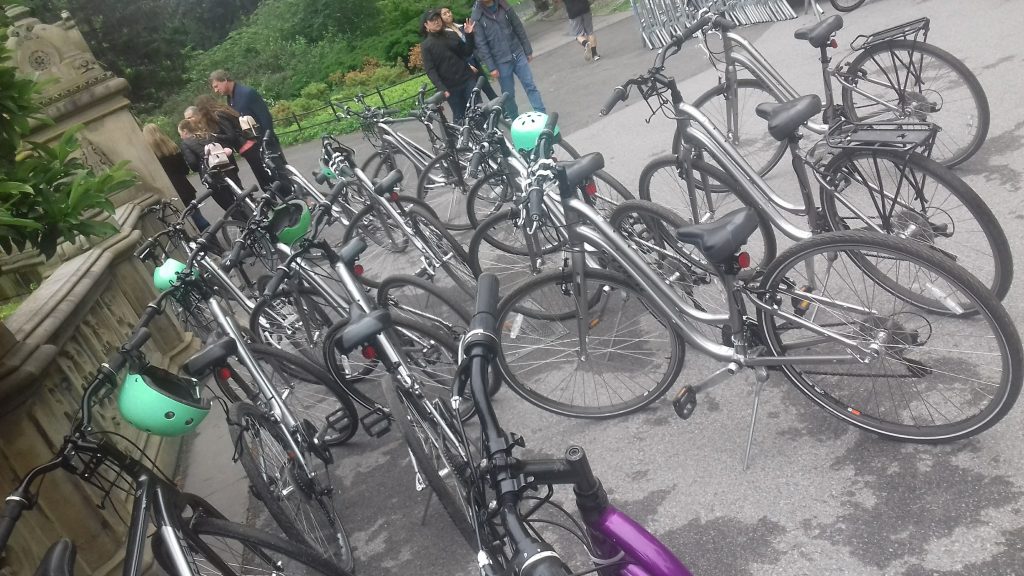 3. Become a Flight Attendant
This one I have looked into for myself, but I hate flying! I have flown so much, but I definitely could not do it for a living.
The Perks
Obvious Perk is the fact you would fly for free.
You can fly on standby when you're not flying for work.
A nice layover in a popular city.
You get to hit up a lot of different places in a small amount of time. Flights can be super expensive, and it takes care of that huge chunk of money when you want to travel.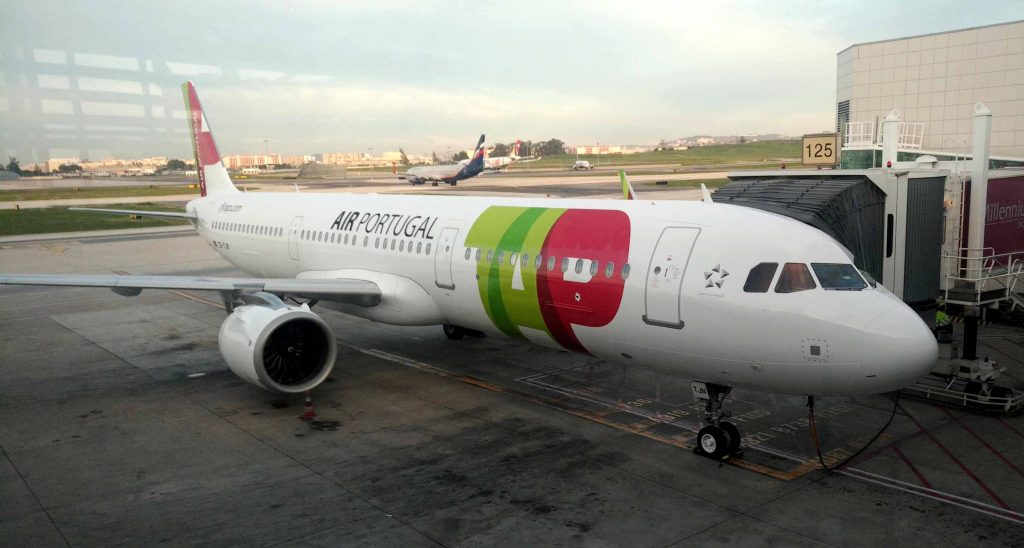 The Drawbacks
You go where the company wants you to go.
The better longer flights are based on seniority. For most they start as a domestic flight attendant and work their way up.
You can go days before getting another flight. Meaning there can be long stretches where you don't have work. And also you can get called in last minute, "Hey we need you at the airport in 2 hours." This is very similar to being freelance.
Your pay is only for the time you are in flight! From what I understand and have heard from friends is when they close the cabin door to when it opens. Delays do not count toward pay, neither does going through security.
You might have a few days in a location or just a few hours. It depends on the company needs.
Dealing with passengers can be pretty tough, but fun for folks who like working in customer service.
The most horrible drawback is getting sick! Flight attendants get colds often because of the close quarters they work in with the limited amount of fresh air. You're definitely breathing in everyone's germs who are on your flight.
Eating healthy is tough and will be a challenge.
For more on being a flight attendant visit this eye opening article. 
I could add here that being a pilot as well would be an awesome job that pays for your travel. It's still in the same industry. If you want to learn to fly it can be very expensive to get your pilots license, but worth it to gain a cool career.
4. Teach English
This option I also thought about, but just never got around to doing it. I always thought that teaching in another country for a year or two would be great. It just never fit into my life at the right time with the other goals I had. I did work with a director once that paid for the movies he made by teaching in South Korea for the year. He did about 5 years of teaching abroad. Every time he came back home he'd shoot another script he wrote throughout the year he was teaching in Korea.
The Perks
You can really save some money with what a lot of companies provide.
You can get to know the area and the culture of where you are because you are fully immersed.
The ability/need to learn a new language
A very unique life experience you can learn a lot of life lessons from.
You can form very strong and great bonds with the folks you're working with.
The more contracts you do the better the job opportunities you get.
The Drawbacks
Homesickness can really hit you hard, you are away from home 6 months to a year at a time. You may not be able to make it home for holidays either.
Teaching is tough, and bonding can be difficult, be prepared for all kinds of feelings, and moments where you're going to have to laugh at yourself.
While you do get to be fully immersed in a culture, the culture shock is real and you will have to adjust to what you're not used to.
On the flip side, when you come back home for good, it can be a really difficult adjustment period. Your family and friends won't be able to relate, you could get depressed, it'll be a new culture shock back to your old ways.
You won't be the same person coming back once you're done with this portion in your life. I can't put this in either the perk side, or the drawback side because it can be great for you as far as growth, but your friends and family back home might find this shocking. It could be seen as good and bad. Personally I would say the perk side, but some people might not see it as a perk. Read more on teaching abroad here.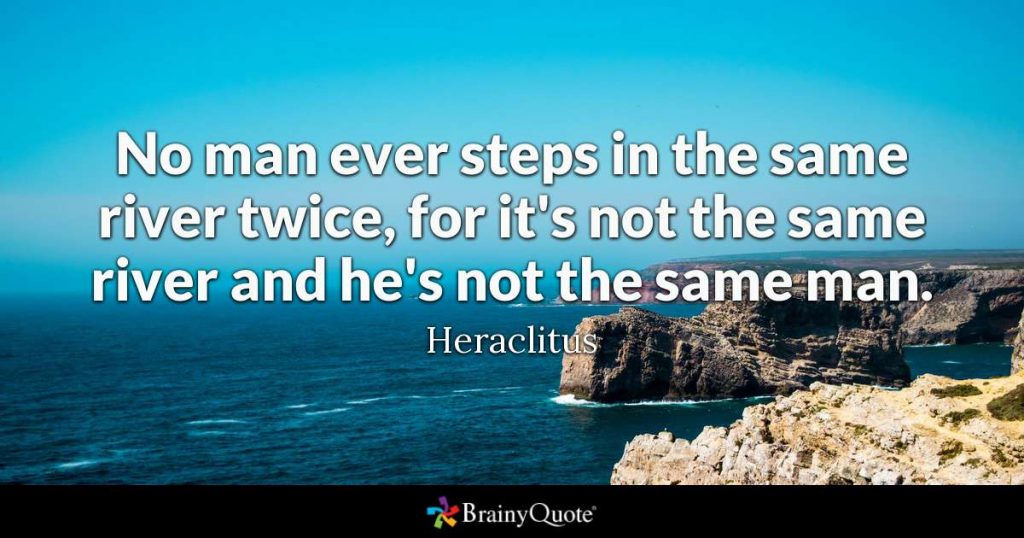 5. Peace Corps
What is the Peace Corps? It's a 2-year volunteer program where you work involving either agriculture, health, environment, education, community economic development, and youth in development in countries where that help is needed. Their mission statement is to promote peace and friendship.
This reddit thread is a really great read on whether or not the Peace Corps is worth it.
The Perks
Full immersion in a new country, and community
You can apply directly to a certain program/country
Learn a new language
Medical/dental benefits
You can defer public school loans
Travel to and from the country you're assigned is covered
Provided housing
Living stipend (local cost of living)
After your two years you receive 10k to help you transition back to life back home.
Resume booster!
You're world view will definitely expand!
I always wanted to do this! I always worried about paying my bills back home though. You're paid but it'll be pay as far as you surviving in the country you're in. Also the training/experience you receive doing this can really take you a long way in your career. You can really grow and build your skills doing this.
The Drawbacks
You will need medical clearance before you're accepted which will be at your cost
Home sickness and culture shock can really hit hard
You will be challenged as a person to deal with hard situations. You will learn a lot about yourself! (a perk?)
While you are covered medically, sometimes you might be in a country where it isn't up to par.
Because it is government run you may have communication problems as there are many layers or levels you have to go through for something.
You have a lot of pressure on you as you are representing your country. You are held to a high standard.
Your assignment expectations might not come into reality.
Joining the Peace Corps can be really rewarding, but can be a nightmare to some. The reality is folks quit sometimes. It might not have met their expectations, you might not have gel'd with who hosted you, the climate can be a big factor too. You might think "Yay tropical paradise," and just miserable from the heat the whole time. So, if you want to take the leap this way research as much as possible, and be ready for anything.
Read more about joining the Peace Corps here.
Ways to Save
The above list were ways to travel and not have it be on your dime, but the company you work for. I truly feel that's the best way to travel for free. There are restrictions, but I feel that the benefits are so great. Sometimes I would have been bummed about what I was assigned to do, but ended up loving a certain tour, contract, or excursion.
I made the best out of what I was handed. My first cruise ship contract though…Man! I really went through some growing pains. My first contract I was assigned to go to Hawaii, and dreaded it because it wasn't overseas, and wasn't some exotic far away country. I ended up loving Hawaii! Now, I cant wait to go back.
Outside of traveling for free while working below are some ways to save on certain costs of traveling.
This saves on that accommodation. Instead of going for that cheap hostel you can stay in some really luxurious places, just water some plants, feed some cats, and walk some dogs while you stay there. Here's a site where you can pick and chose where you house sit. 
Now this… Some folks are all about doing this. Depending on who will host you you can get a couch, a small room, or an air mattress. You could get zero privacy, but you gain someone to introduce to the place you're visiting. Instant friend! And its free! Couch surfing is a community, and they even hold events in certain places for people who are visiting. I do like the idea of having someone welcome me. There is no better way to get to know an area than a local showing you around, and giving you all the small details of a place.
For women it can be a bit …worrisome. What you do is you put on your profile where you'll be and when and people send you messages on if they can host you or not. For women what can happen is it'll be just guys trying to host you. It just wasn't worth it to me to try and gamble on whether or not a guy thought I was trying to hook up with him.
It could def work out for you. There is a verification system that does cost you, but it makes people feel a little bit better when someone is verified. Check it out and see for yourself here.
This one does work sometimes. But you start off staying there as a regular paying customer in most cases. You could look for those positions online too to get the jump on that position. It's hard to get, but it does get you free accommodation. It works out if you're staying in a place for a couple months.
Working at a hostel can be pretty fun too you'll meet a ton of people! It's not that hard of a gig either.
There are all kinds of sites that you can visit to look at different hostel jobs. Check out this article here to learn more.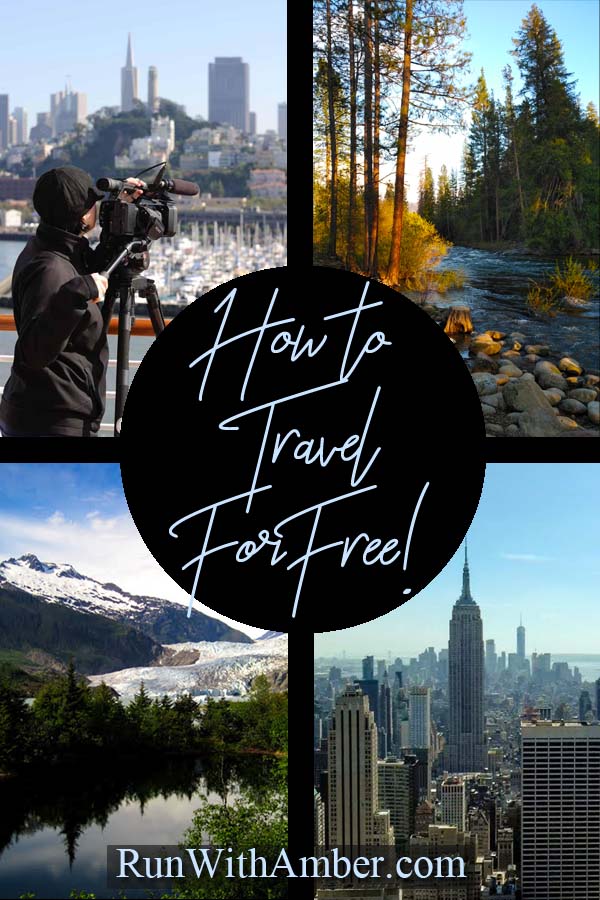 Keep Traveling
While I am a big advocate for traveling for work and feel that's the cheapest way to travel while gaining the most personal growth, that might not be for you. There are still so many ways to travel for cheaper, and ways to save you just have to do some research. 🙂 Take the time to look into ways to save. And if you haven't seen on how to save on flights check out my post here.
Do you have a tip for free travel, or ways to save on traveling? Share it with me in the comments. Happy to hear new ways on how people save on travel.